Throughout the year, the Eye on Stillwater series highlights those who help our students reach their full potential. It is a chance for the Stillwater community to get to know our teachers, administrators, and staff on a more personal level.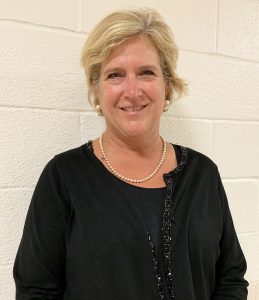 Ms. Carolyn Manzella was appointed as the new director of pupil personnel services in the spring. Prior to coming to Stillwater, she worked in the Queensbury Union Free School District as the district administrator for special programs since 2007. Ms. Manzella also spent 18 years as a special education teacher at the elementary, middle and high school levels in Dolgeville School, Amenia, and Hunter-Tannersville.
Ms. Manzella is a graduate of Cobleskill High School. She also attended The College of Saint Rose where she received a bachelor's in Elementary Education and Special Education and a certification in Elementary Education, Special Education, and Reading. Ms. Manzella received her master's degree in Special Education from The College of Saint Rose and a certificate of advanced studies in District and Building Level Administration. She is currently enrolled in the School Business Leadership Program at the College of Saint Rose
Ms. Manzella was born in Paramus, New Jersey and currently resides in Queensbury, NY.
Learn More
1. Why are you excited about working in the Stillwater Central District?
Stillwater is a fabulous community and the people are extremely welcoming and positive about doing great things for children.
2. What made you want to work in education?
I always loved school and during my high school years I worked with students with special needs and thoroughly enjoyed my time with them.
3. If you could teach a subject area, what would it be and why?
I love reading and love teaching reading. It brings us to a different world and allows us to escape from reality while learning and making connections with authors and characters.
4. What is the most rewarding part of your job?
I absolutely love watching children grow in many ways. I am so fortunate to have a position where I can meet students of all ages and watch them grown academically, emotionally, and physically over the years.
5. When you were in high school, what did you want to be when you "grew up?"
I never thought twice about it- I always wanted to be a teacher.
6. What is the most unusual job you've ever had?
My first job, which was a bit strange, was working at the Schoharie County Fair, selling snow cones while dressed up as a clown.
7. What would students be surprised to know about you?
I spend a lot of my time outside of school in the outdoors. In fact, for three summers, I lived in a tent all summer as a camp counselor in Vermont.
8. What do you like to do in your free time?
I love kayaking, hiking, running, spending time with my three children and reading.
9. What are the top three items on your "bucket list?"
My new position in Stillwater is an "item" on my bucket list, since I really wanted to return to a smaller community to serve students and Stillwater "fits that bill" where I feel at home and can do good work for students. I would also love to hike Mt. Rainier and travel in an RV through the National Parks in the Western U.S.
10. What are you currently reading/listening to/watching?
I am listening to "Where the Crawdads Sing" by Delia Owens. I am reading "When" by Daniel Pink, and I do not watch TV at all, with the exception of "The Voice" when the new season begins. I love listening to lots of different types of music, depending on my mood and location!
11. Favorite sports teams?
I love football – the Giants. That is it! I look forward to the Stillwater Warriors becoming some of my favorite sports teams!
12. What is some back to school advice you have for students?
There is so much advice to give, but honestly, I like to advise all students to enjoy their time in high school and make the most of every opportunity you choose to. Make every single day count.