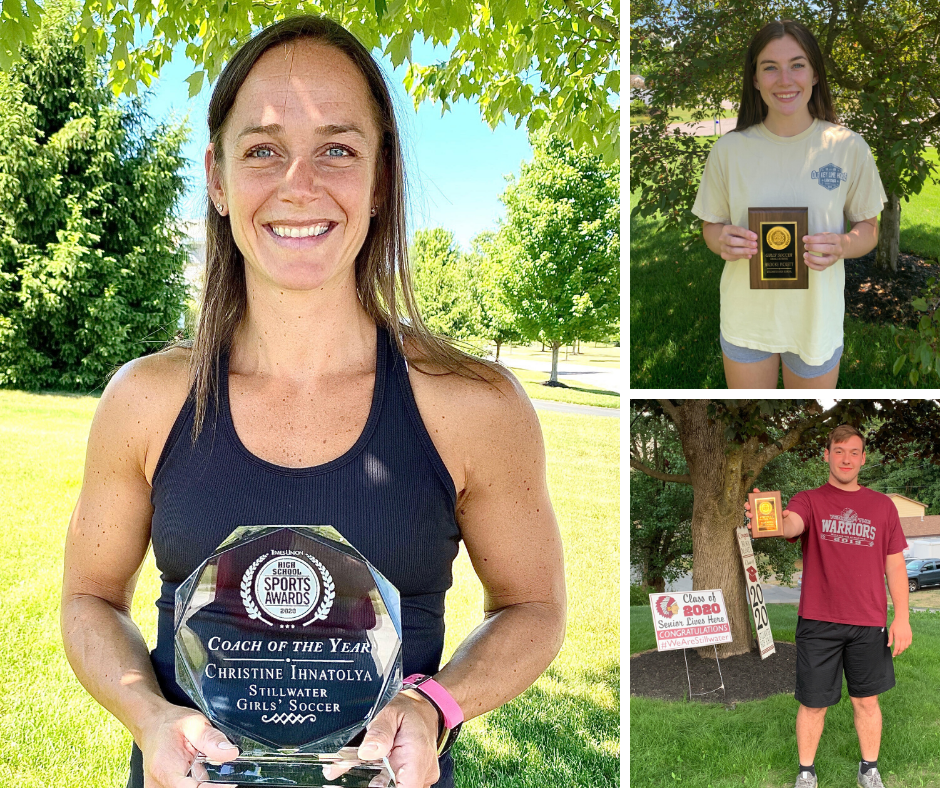 Congratulations to Stillwater Girls Varsity Soccer Coach Christine Ihnatolya on being named Times Union Coach of the Year! (Read Times Union article)
Senior Brooke Pickett was named Times Union Small School Player of the Year for girls soccer and senior Brian McNeil was named Small School Defensive Player of the Year for football.
Brooke & Brian were also named recipients of the Chieftain's Cup, which is given to the athlete who has contributed the most to the Stillwater Athletic Program. They represent: performance, attitude, leadership, and sportsmanship. Congratulations!