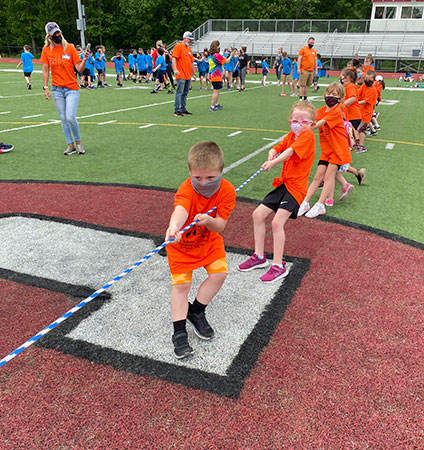 Mission Day is a Stillwater Elementary School tradition, bringing together our school community and celebrating a successful school year. This activities included the time-honored tradition of tug-of-war, and a freeze dance, obstacle course and footgolf.
"I would like to thank the Stillwater PTA and volunteers for the countless hours they put in preparing for this day," said Elementary Principal Rebecca Toleman. "Thank you to our teachers and staff members for taking part in the activities and to our students for showing outstanding sportsmanship and having fun! It was a much needed and well deserved day!"
View more photos on our Facebook page.