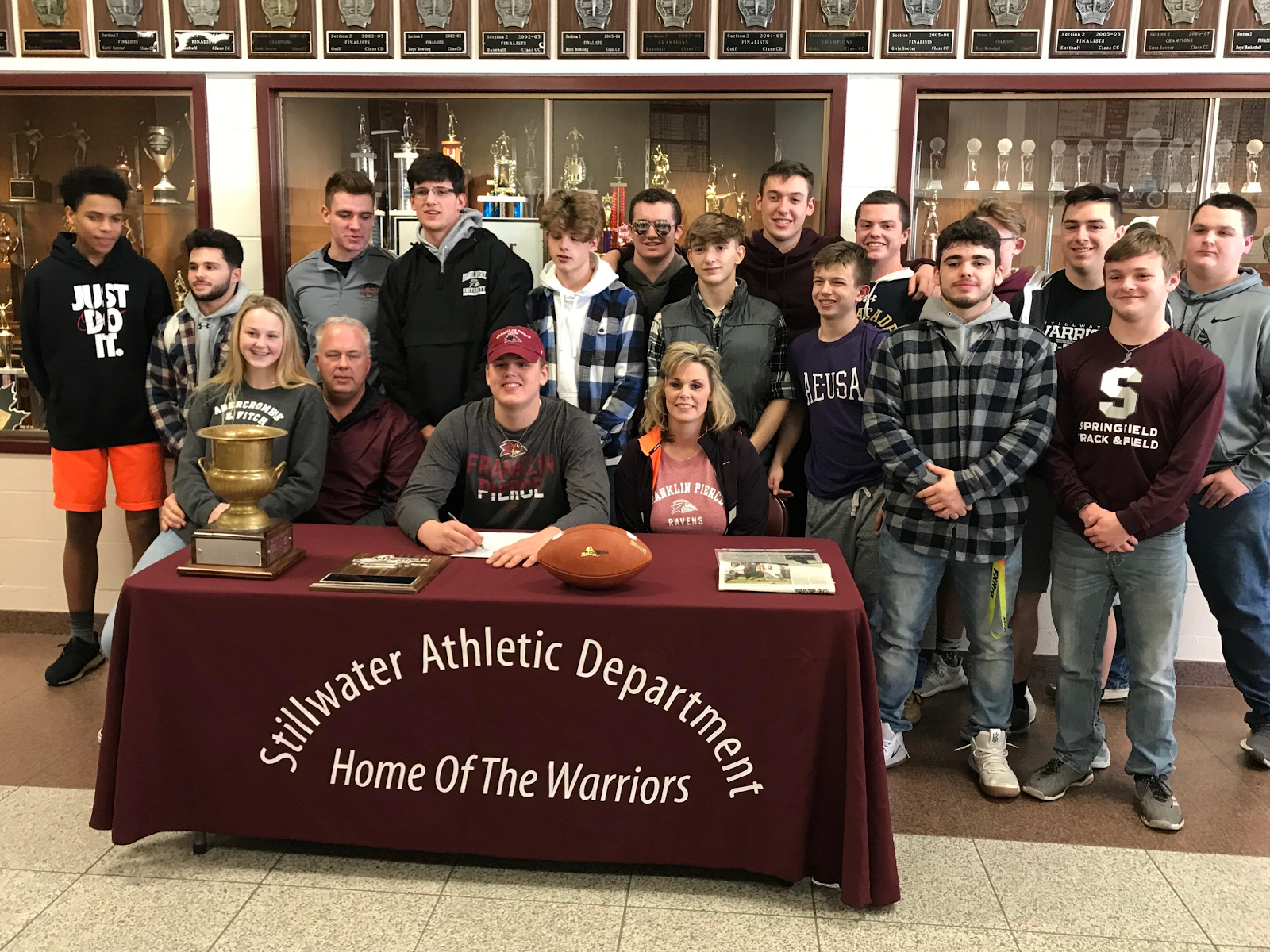 Senior Brody Peacock has chosen to continue his education and play football at Franklin Pierce University in Ringe, New Hampshire. He accepted a scholarship and signed his National Letter of Intent on Thursday, Feb. 14.
During his football career at Stillwater, Brody was named 2018 Lineman of the Year, two-time Section 2 All Star, Times Union All Star, First Team Daily Gazette All Area Team and First Team All-State.
Brody plans to pursue a degree in criminal justice at Franklin Pierce, which is a Division II college and competes in the Northeast 10 Conference.
Brody would like to thank his family, friends, teachers and coaches for all of the love, support and guidance throughout his school years at Stillwater.
Congratulations, Brody!