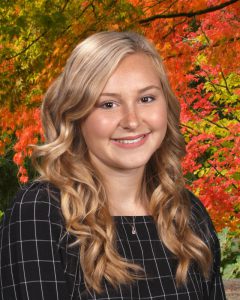 Junior Kiersten Conroy and sophomore Lane Whitford recently competed in the online Chemistry Olympiad. Kiersten was one of ten students in the Eastern New York section to qualify for the national qualifier.
"I am very proud that Kiersten proved herself to be one of the strongest chemistry students in the Capital District," Chemistry Teacher Shawn McClements said. "The current situation has certainly posed novel problems, but Kiersten's efforts are a proof that hard work and determination can overcome any obstacles!"
Congratulations to Kiersten and Lane!