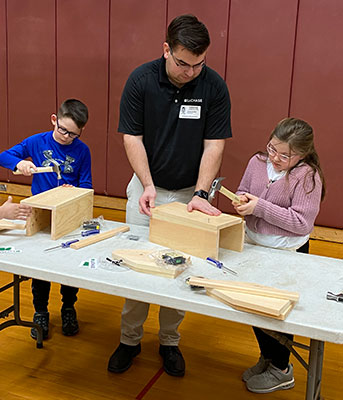 Stillwater second grade students recently had an exciting hands-on experience, thanks to a partnership with Curtis Lumber and LeChase Construction Services, LLC.
On an early April day, the students were led through a session on how to assemble their own wooden toolboxes. The event was part of an ongoing initiative started by Curtis Lumber to introduce younger students to tools and building.
"Each student built their own toolbox to take home along with a tool belt and tape measure/level," said elementary STEAM teacher Wendy Johnston. "The expressions on the kids' faces spoke volumes!
"We hope to continue to inspire our learners through all avenues of STEAM. Special thanks to Superintendent Morris, Pam Stott of Curtis Lumber Co. Inc., and Scott Lawler of LeChase Construction Services, LLC for their support and efforts to bring this opportunity to our students."