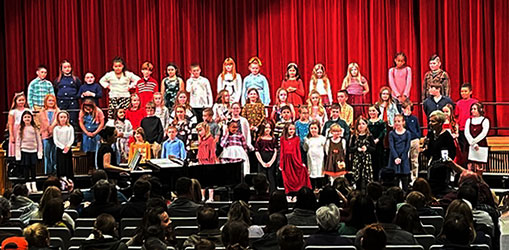 Stillwater Elementary School's third grade students kicked off the holiday season with the annual Sing and Give Thanks Concert on Wednesday, Nov. 16, in the auditorium, under the direction of music teacher Rachael O'Neill.
"The students were very excited to perform their songs, poems and read their writing about what they are thankful for," O'Neill said. "They performed traditional Thanksgiving songs such as 'Over the River and Through the Woods' and 'Albuquerque Turkey'.
"They also performed upbeat pieces such as 'The Gobble Song' and 'We are Thankful'. The concert was a chance for the students to collect items for the Stillwater Backpack Program. There was energy and excitement from the students when they were performing!"
The entire third grade participated in the concert.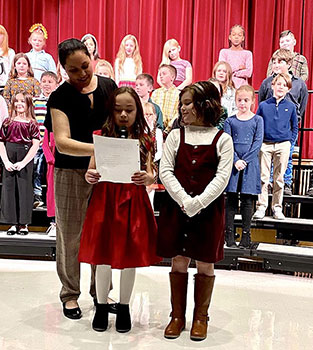 Students read a poem as Miss O'Neill looks on