Britton Floud may have just his learner's permit, but he's worked on his own car for a few years and has advanced his knowledge of automotive technology to the point where he has medals to show for it.
The Stillwater High School junior, who studies Automotive Technology at the WSHWE BOCES Myers Center, placed first in the SkillsUSA Regional Automotive Service Technology Competition, held in Schenectady in March. Then in April, Britton went on to score second place in New York State in Automotive Service Technology at the SkillsUSA competition in Syracuse.
Britton's second place finish in the states includes an $8,000 scholarship to the University of Northwestern Ohio. "If I win at States again next year," he said, "I could combine another scholarship for a full ride."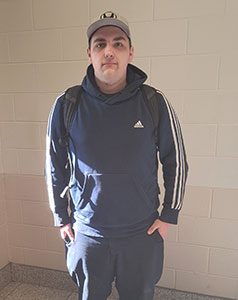 As part of his Automotive Technology class at WSWHE BOCES, Britton interns at Saratoga Honda. He also works part-time at a local automotive service business. Britton's own car is an Audi, with high mileage and an original price tag of just $200, and he is a fan of German cars.
Britton enjoys learning off-campus in a CTE program and would tell others considering such a choice that "it's a fun way to spend part of the school day."
SkillsUSA is a national organization for Career & Technical Education (CTE) students that promotes growth of technical, academic and employability skills, leadership and community service through local chapter activities and local, regional, state and national conferences and competitions.
Congratulations Britton! We'll be keeping track of your success!