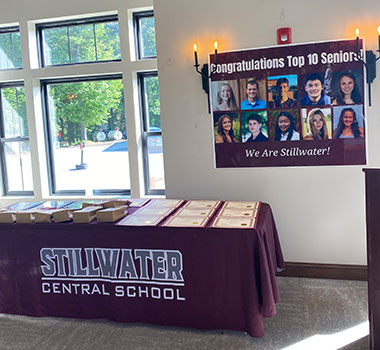 Stillwater Central School District and the Board of Education honored the Top Ten Students of the Class of 2022 at an Academic Achievement Dinner at school on June 13.
Superintendent Patricia Morris emceed the dinner, and math teacher and coach Walter "OC" West was the guest of honor. Congratulations to Top Ten students Paige Womble (Valedictorian), Ryan Golden (Salutatorian), Michel Ghorayeb, Tai Surakan, Kelly Moran, Lauren Zazzaro, Nicholas Baines, Mei Lei Urbanski, Gianna Locci and Skyler Rich.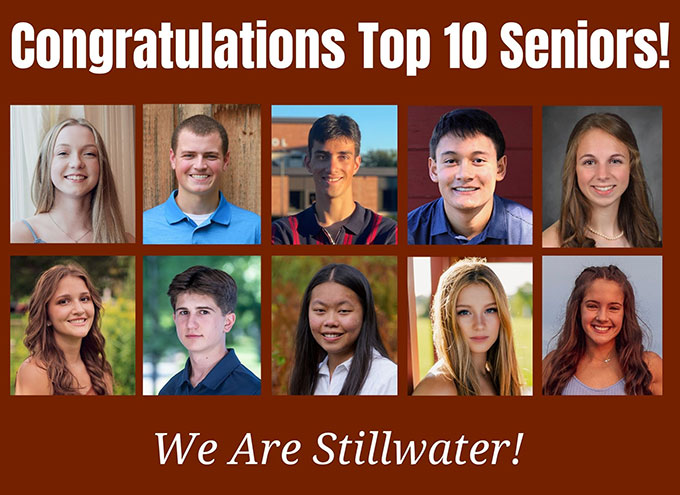 Ryan, Paige and Tai (pictured below) were also recognized at the dinner for achieving as Top Six Students for seven consecutive years.