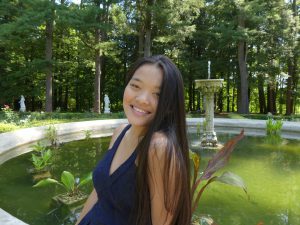 Mikayla Roy, a Class of 2020 graduate, was chosen as a recipient of the Saratoga County School Boards Association Community Service Award. She was honored, along with other 11 other seniors from Saratoga County high schools. Each student is nominated by their school for their community service work.
At Stillwater, Mikayla was involved in a variety of sports, clubs and initiatives. She was a tutor and a captain of the Cheerleading team. She was also a member of the chorus, Chamber Singers, National Honor Society, cross country team, Spectrum, Varsity Club, French Club, Outdoor Club and Friends of Rachel.
In the community, Mikayla has volunteered at the Regional Food Bank and the Stillwater Community Center.
She is headed to Hudson Valley in the fall, where she will study biology. Mikayla's dream is to go to medical school to become a pediatric physician.
All award recipients received a $150 scholarship from the SCSBA. Unfortunately, due to COVID, the dinner reception was unable to be held this year.
Congratulations, Mikayla!