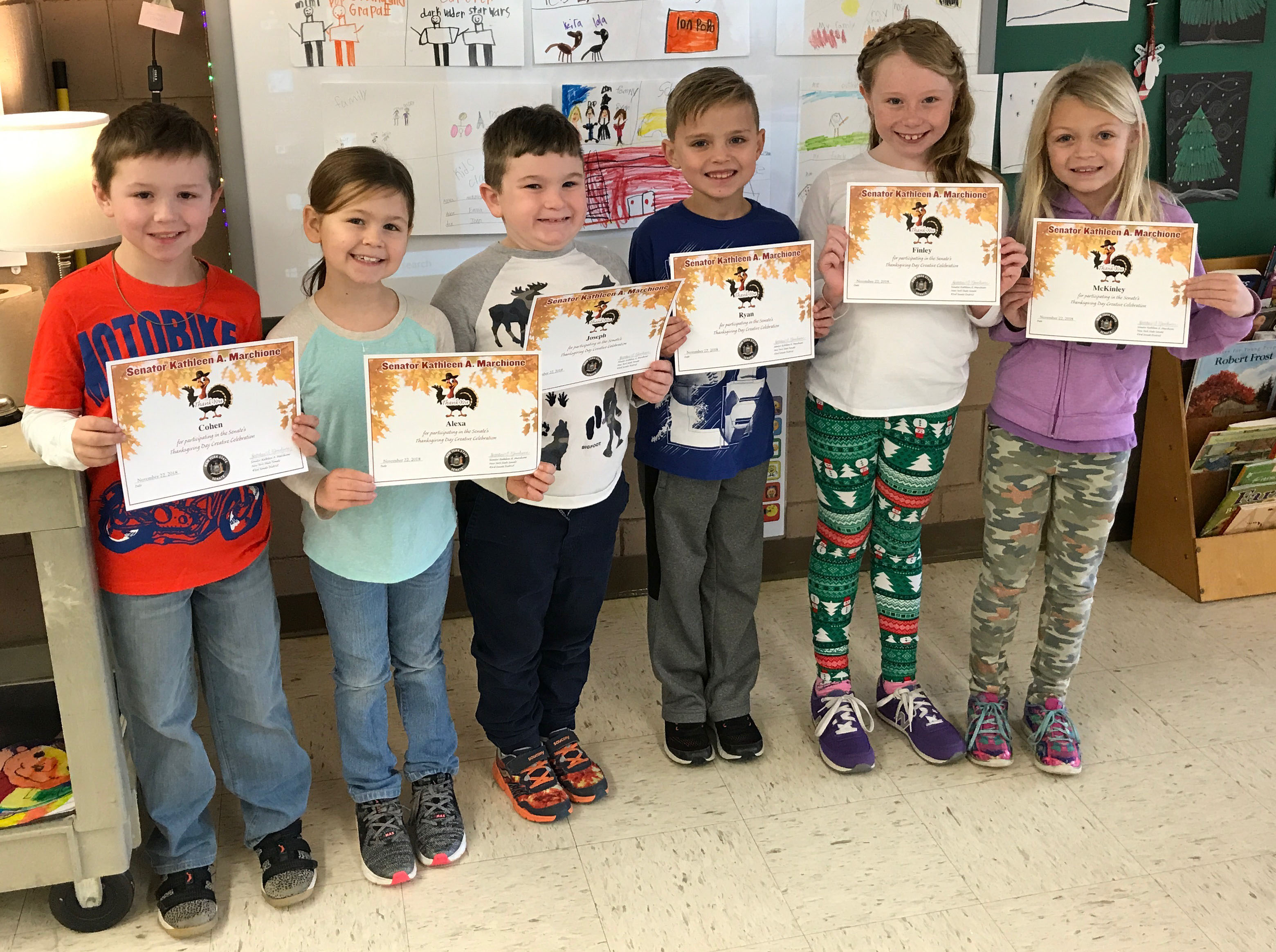 Six Stillwater second graders were recently recognized by Sen. Kathy Marchione after they submitted pieces of artwork for the statewide Thanksgiving Day Creative Celebration.
The students were asked to create a piece in response to the question "what are you thankful for?"
The student submissions showed gratitude and respect for family, friends, our troops fighting overseas, and many other important subjects and activities.
The students were awarded a certificate and a letter from Senator Kathleen Marchione's office.
Congratulations to our warriors!