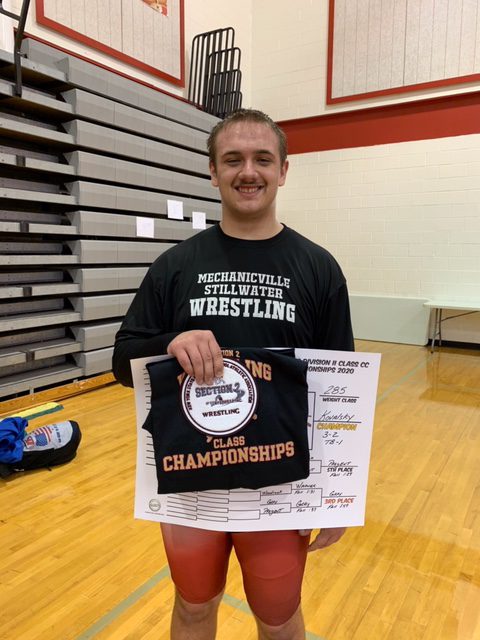 Congratulations to senior Justyn Kovalsky on winning the Section II Class CC wrestling title at 285 lbs this past weekend.
Justyn was seeded number two and in the semifinals he pinned the fifth ranked wrestler in the section. Then, in the finals Justyn defeated the third ranked wrestler, who was the number one seed, by a score of 3-2 in double overtime. This brings Justyn's season record to 26-4.
He now moves on to the Section II state qualifier this weekend, where the top 4 finishers from Class C, D, and CC will compete for a trip to the state tournament.
Good luck, Justyn!