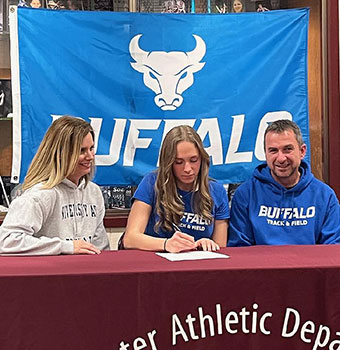 Stillwater Central School District celebrated track and field standout and high school senior Kara Moran on Nov. 30 in the Lilac gym lobby as she signed a letter of intent with the University of Buffalo to compete in Division 1 long and triple jump.
Kara, a member of Stillwater's championship girls varsity track team, will study at UB to become a dietitian.
Kara was a member of the spring 2022 4×100 relay team, along with Skyler Rich, Kelly Moran and Gianna Locci, that won the New York State Division 2 championship and set a new school record last June. In the long jump, Kara finished 3rd in the state.
UB's Division 1 track and field program competes in the Mid-American Conference.
Congratulations Kara!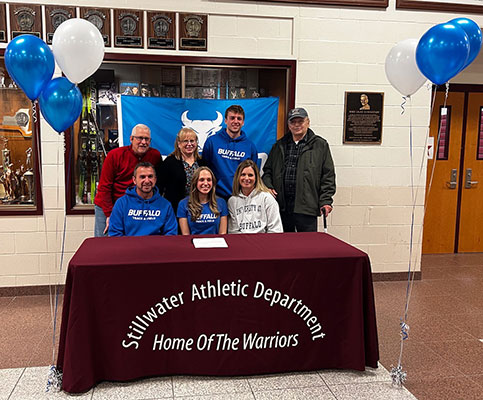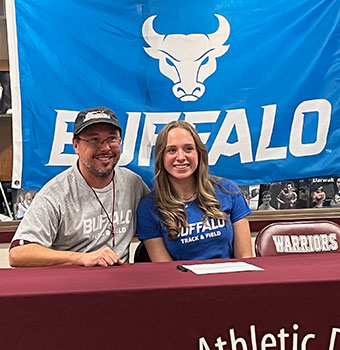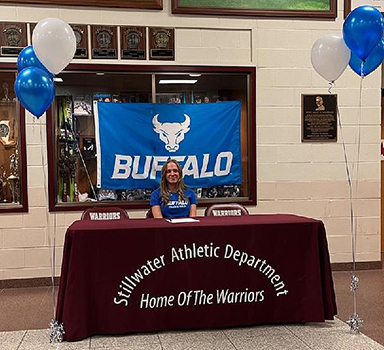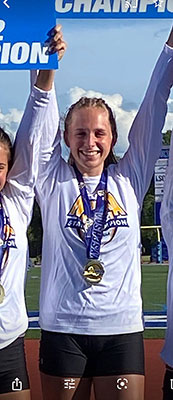 Media coverage
Daily Gazette, Dec. 2, 2022: https://dailygazette.com/2022/12/01/images-stillwaters-kara-moran-commits-to-university-of-buffalo-for-track-4-photos/