What used to be a computer lab in Stillwater Middle/High School has been transformed into a makerspace, providing a perfect setting for a late January jury trial.
Rebecca Wlazlo's sixth grade language arts classes, under the guidance of their resident teacher, Kaitlyn Strangis, held a mock trial based on the book, "Freak the Mighty." Each of the students had a role to play, from juror to defense attorney, and they all prepared extensively for the trial.
A makerspace is a place where people can make things, a place for hands-on learning with all of the tools for creativity. It's a great space for Stillwater students.
Here are some scenes from the mock trial: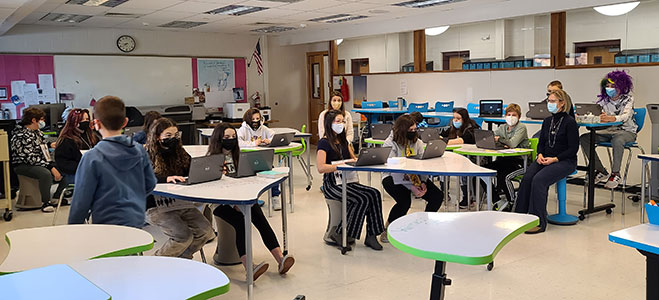 Court is in session.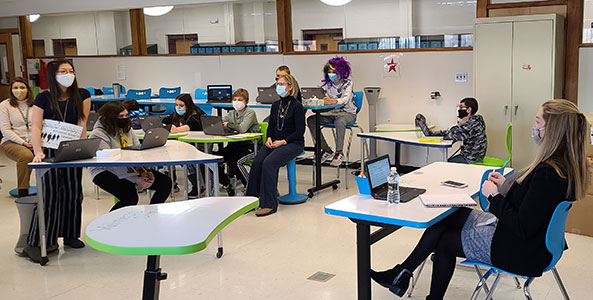 The DA receives instructions from the judge.

Old Man Grim is sworn in.

Old Man Grim testifies.