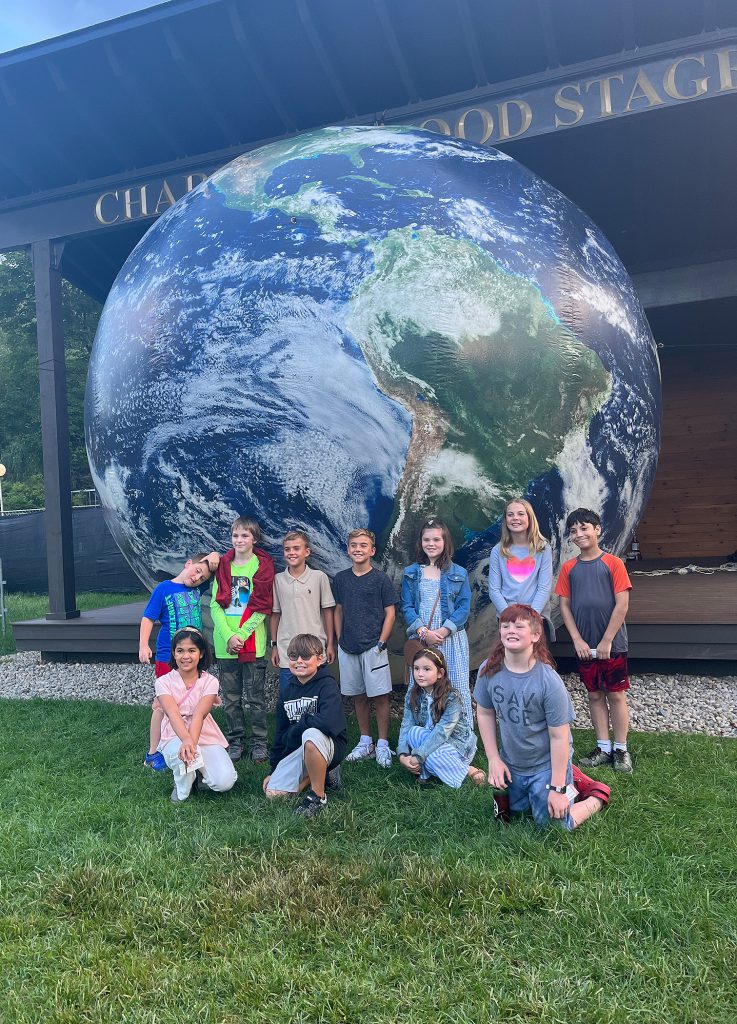 Music was in the air on Friday, Aug. 18 at the Saratoga Performing Arts Center (SPAC) as a group of Stillwater Central School District students enjoyed a performance by the Philadelphia Orchestra. Fourth, fifth and sixth grade students saw the musical ensemble perform "Philharmonica Fantastique" and "Earth: An HD Odyssey," after learning about orchestra instruments last year in their music classes with teacher Rachael O'Neill.
Over the course of the 2022-23 school year, Ms. O'Neill introduced her students to different styles of music, one being orchestra music. At an assembly featuring members of the Philadelphia Orchestra, students gained insight into how various instruments were utilized, and how they could affect the emotions people feel while listening to a specific piece.
Following the assembly, all of Ms. O'Neill's students were able to sign up for two free amphitheater tickets (one for the student, one for an adult to accompany them) to see the Philadelphia Orchestra perform this summer at SPAC. Students also had the opportunity to watch the Orchestra play during the Aug. 18 show with Ms. O'Neill.
SPAC offers a flagship in-school program called "Classical Kids." The program, which is free for schools, "consists of a school performance, study guides, and free tickets to a selected New York City Ballet or Philadelphia Orchestra performance at SPAC during the summer."
SCSD students who have participated in all aspects of the program, including attending the Aug. 18 performance, now qualify for a free lawn pass at SPAC. The free lawn pass gives each student two lawn tickets to any classical performance (ballet or orchestra) until they graduate high school.