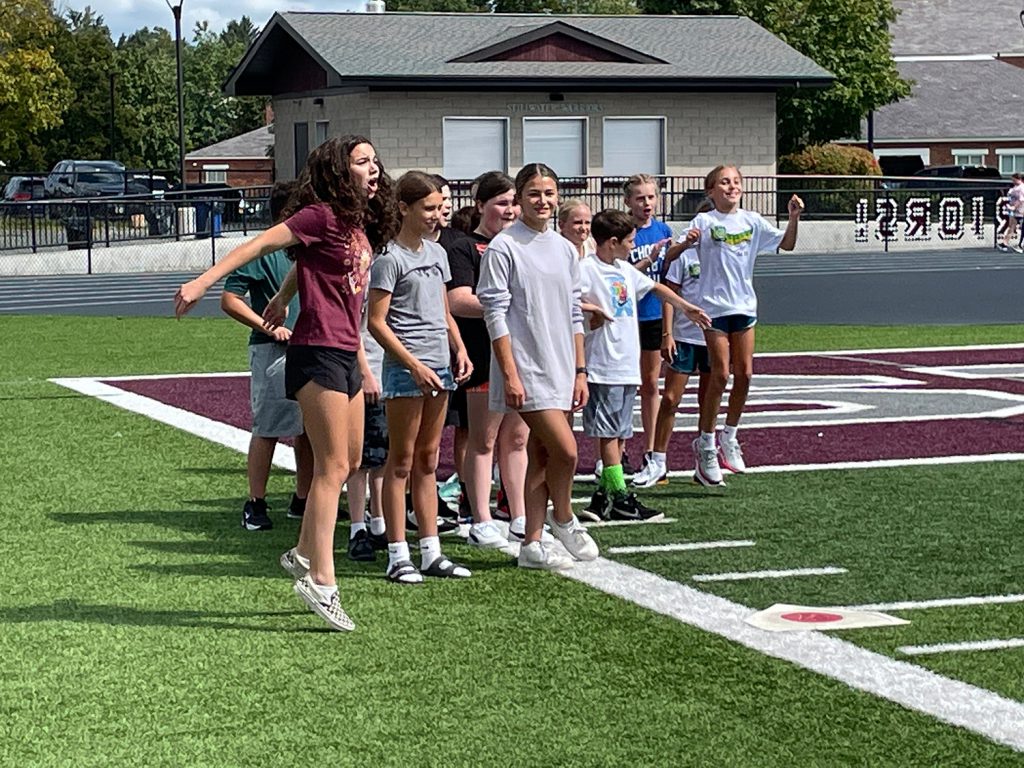 The 2023-24 school year is officially underway and the students at Stillwater Middle School are back and ready to make it their most exciting year yet! Principal Tim Hulihan held assemblies for sixth, seventh and eighth grade students on Tuesday, Sept. 12 to welcome them back and go over information essential to their academic performance, safety and security, social-emotional health, and overall Stillwater Middle School experience. Students also had opportunities to engage in fun, interactive activities designed to connect them with their peers and benefit their well-being.
The various student assemblies kicked off with a refresher on school policies and procedures, followed by a presentation on how to be a successful Stillwater Middle School student by Principal Hulihan. He reminded students that "everyone can be successful," but it's up to them to make it happen by using the many tools and supports available to them.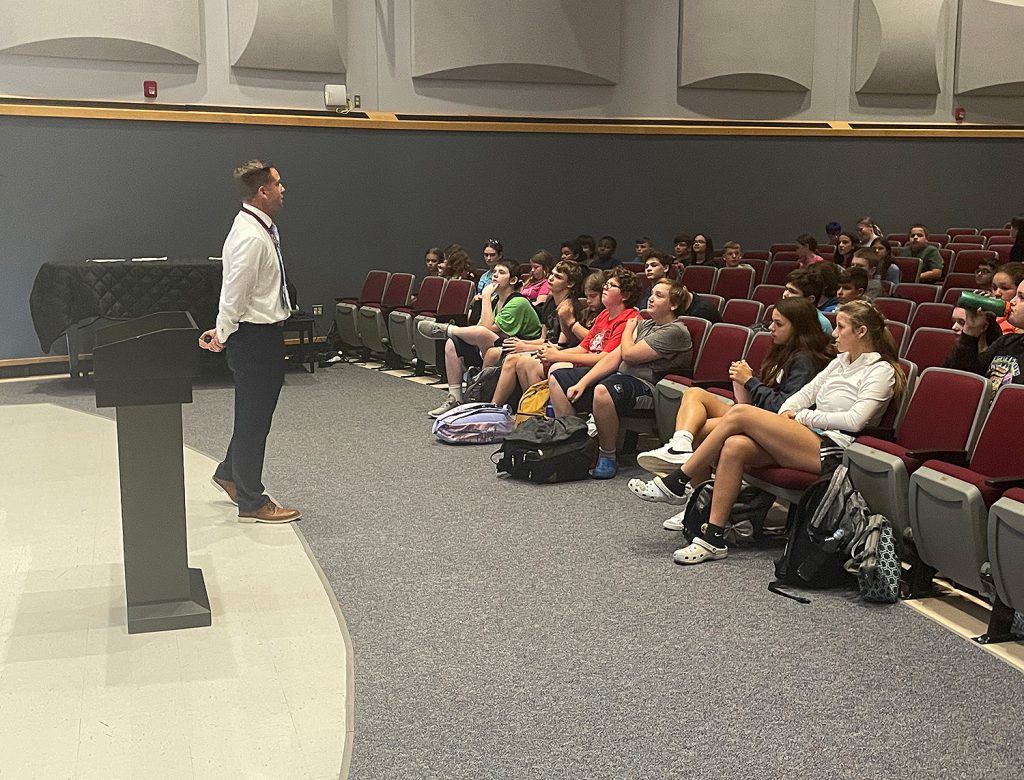 Principal Hulihan then described how students can be academically successful at Stillwater Middle School, starting with passing all their classes. If students find themselves struggling with specific subjects, they're encouraged to reach out for extra support, and/or utilize the three student contact days scheduled during the year for staff to help them.
In addition, students can earn rewards for reaching certain academic goals; for example, if they pass all their classes, students will have half days and be dismissed at 11:15AM on certain days in June.
Furthermore, Stillwater Middle School students have three options to attain an end-of-year reward: earn and maintain a 93 or above average for two or more quarters, improve their GPA by 5 points, or have no absences for quarters 1-3. Any student who accomplishes one of these three goals will be eligible for the end-of-year reward, which this year is a field trip to Spare Time Bowling in mid-June. Last year, approximately one-third of Stillwater Middle School students earned the reward; more importantly, no students were required to attend summer school.
After the assemblies, students spent the rest of the day enjoying the sunny, warm weather with games and assorted physical activities on the district's turf field. Physical Education teacher Matt Hogan and Principal Hulihan joined in on the fun by throwing frisbees with students or playing kickball.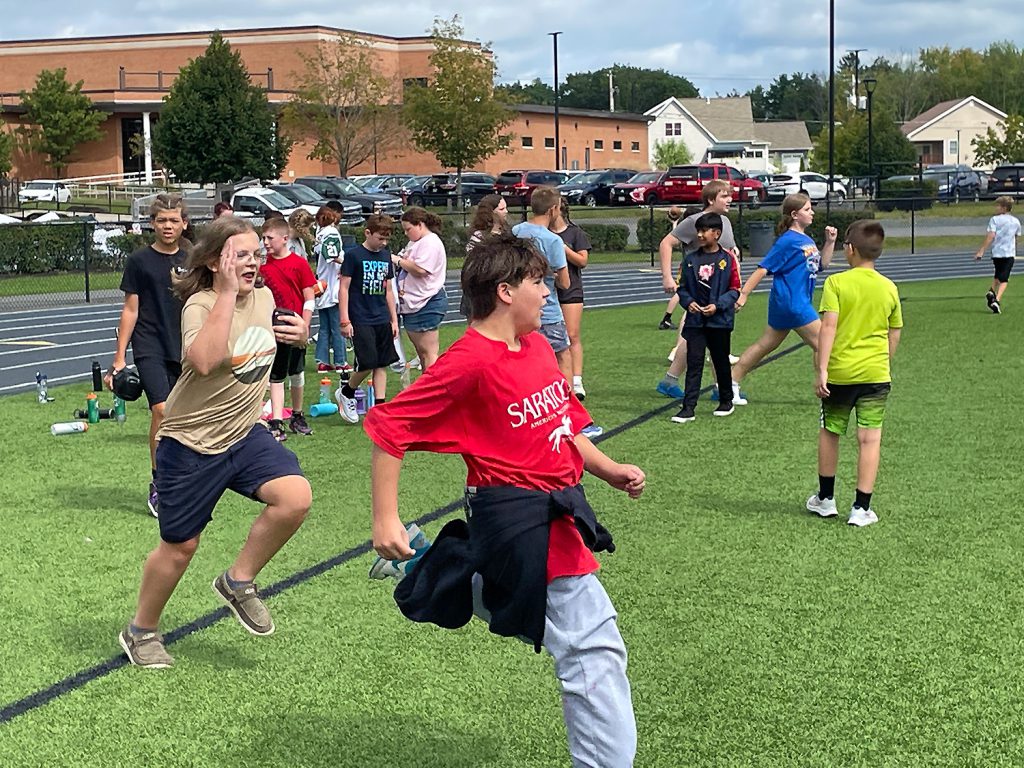 "I really enjoy providing all of the activities available to our students during the opening days of school. It gives them a chance to learn about or be reminded about what our school has to offer them while having fun. It also encourages students to set personal academic goals for the year," said Principal Hulihan.
Providing students with the necessary tools and resources can make the difference in their academic performance and experience. With a proven and effective system in place, Stillwater Middle School students are prepped and ready to excel this school year.