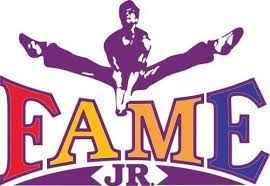 Attention Stillwater students: Auditions will be held Sept. 12 and 14, 2023 from 2:30-4:30 p.m. for the Middle School Drama Club's production of "Fame the Musical JR." But opportunities are not limited to cast auditions: There are lots of ways to get involved in the production.
"Fame JR." will be presented on March 7-9, 2024 in the state-of-the-art Stillwater High School auditorium.
"The growing Middle School Drama Club boasted over 60 students from grades 6to 8 in last year's production of 'OZ!'," said music teacher Patrick Foxton. "It is an honor that the club is completely student-run.
"All middle school students are encouraged to get involved. Whether on the stage or not, there are plenty of roles to be had." Drama Club and production members can include:
Cast
Lighting Crew
Sound Crew
Set Building
Costume Design
Stage Crew
Hair and Make Up
Graphic Design for Promotion
Program Design
While cast auditions are being held in September, students don't have to wait to prepare. All are encouraged to join the google classroom to view the audition materials and packet, using the class code: lrrxjlz
Please reach out to Mr. Foxton or Mrs. Pitkin for any further information.
Break a leg!