The Stillwater Board of Education appointed James Wager high school principal at their July 10, 2023 meeting, with a start date of July 24.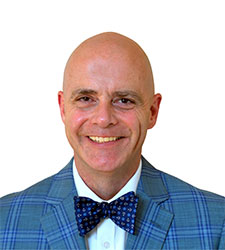 Wager comes to Stillwater from the North Colonie School District, where he served as principal of Shaker High School. He previously held district-level positions with the Gloversville Enlarged School District, since 2014, and was a principal and teacher at Lansingburgh Central School District.
Wager holds Certificates of Advanced Study as a School District Leader and School Building Leader from the College of Saint Rose, a Master of Arts in Education from Virginia Polytechnic Institute and a Bachelor of Arts in History from the State University of New York at Cortland. He is pursuing a Doctorate in Student Education Theory and Practice at the University at Albany.
"I'm proud to join the administrative team at Stillwater and look forward to working in a district that prides itself on its close community connection and family-like feel," Wager said.
"Mr. Wager brings an abundance of leadership experience to our district, and we're eager to welcome him to our school," said Stillwater Superintendent Patricia Morris.
Wager will fill the high school principal position currently being held on an interim basis by Stillwater K-12 Assistant Principal Clint Froschauer.