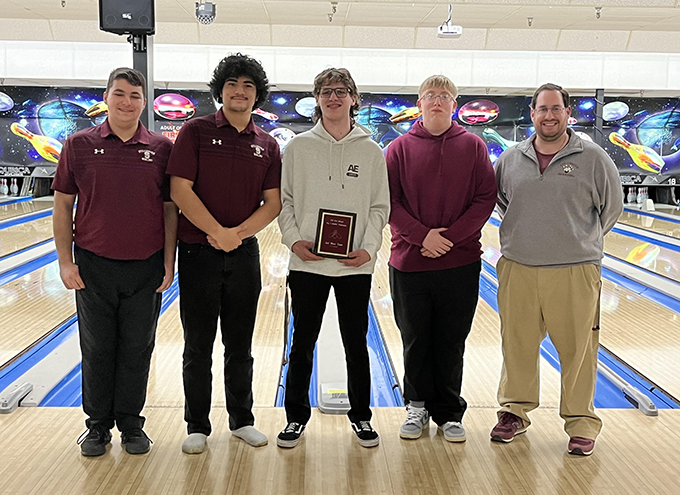 Stillwater's bowling team rolled outstanding games on Dec. 28, finishing second in a regional tournament. Coach Jim Martin reports:
The bowling team traveled to Fort Edward Dec. 28 for a tournament against a stacked field of quality competition. Headlined by Aden Wickham's 245 game to start the day, the boys came out of the gate strong, finishing game one only 8 pins behind the leader. The team stayed steady through the morning, thanks to 224 and 244 games by Connor Julian, ending the opening block in a cluster of four schools who had separated themselves from the pack.
After lunch, the team came out quick again, with a 227 from Connor, 226 from Aden, 225 from Alex Mell, and Steven Berry rolling 214 and 213 games. The performance allowed the boys to surge past Columbia and Glens Falls, but was not enough to overcome a Mohonasen squad that was on fire all day. All-in-all it was an incredible performance for Stillwater, finishing in second place!
The tournament kicks off a big week and a half for the bowlers, including a Jan. 4 face off against Mechanicville in our annual "Hometown Showdown," at 3:30 p.m. at Hometown Lanes.