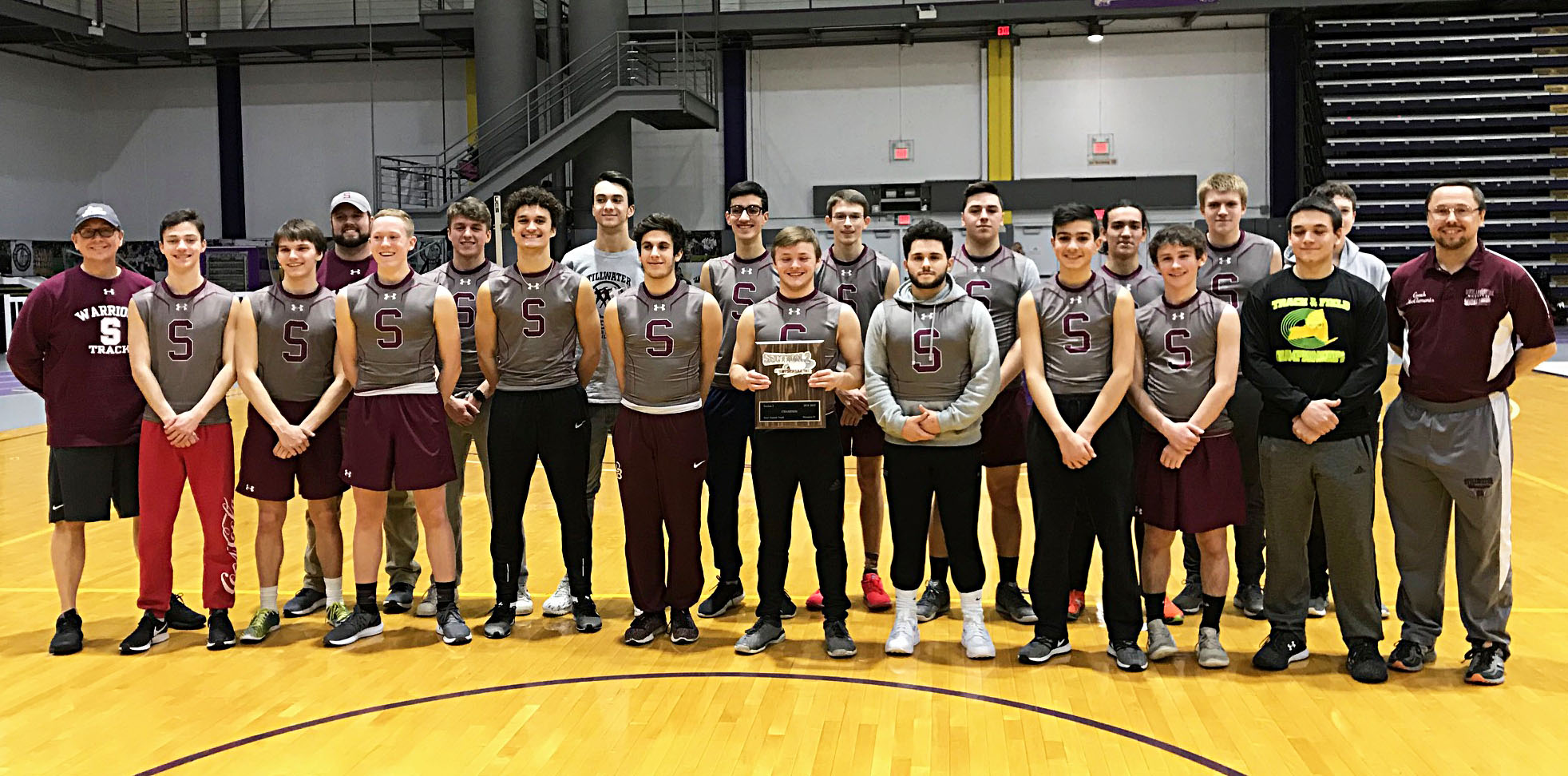 The Stillwater varsity boys indoor track team took home the Division 4 Sectional Championship title on Monday, Feb. 19. This marks the second time the boys have claimed the sectional title since the program's inception in 2007.
The victory elevated Stillwater to second place among all Division 4 schools for most indoor sectional titles. With a score of 141 points, the team is now the highest scoring male sectional team (Division 4) in the past 15 years. The win over runner-up Fonda-Fultonville (72 points) comes after last year's narrow loss to them at Sectionals (80-78).
The team earned a total of 23 sectional patches (9 white, for first place; 7 red for second place; and 7 grey, for third place).
Sectional champions for their event include:
Captain, senior, Joe Conti: 55 meter dash
Captain, senior, Dylan Moran: long and triple jumps
Captain, senior, Joe Yusaitis: 4×400 relay
Senior Erik Sicko: 600 meter run and 4×400 meter relay
Senior Tino Halse: Weight Throw
Senior Nelan Sanchez: 4×400 relay
Junior Tim Buchal: 4×400 relay
Meanwhile, the girls team took home second place to Greenwich for the second straight year. They earned 12 sectional patches and had one Sectional champion, captain and junior, Paige Brinsko in the pole vault. The top scorer was freshman Kelly Moran, placing second in both the long and triple jumps and fourth in the 300 meter dash. Congratulations!