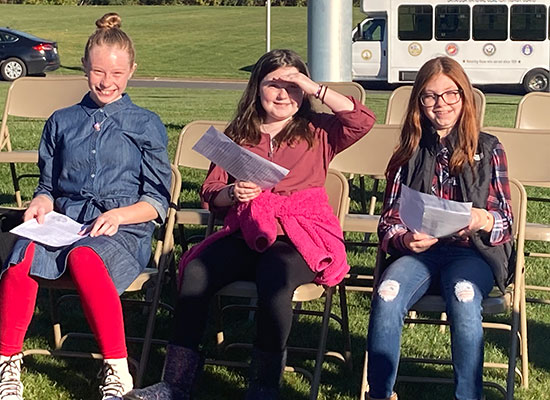 All of Stillwater Elementary's fifth grade students recently participated in an essay contest sponsored by American Legion Post 490.
The students wrote essays in response to the prompt, What Veterans Day Means to Me. Three winners of the contest read their essays at the Saratoga National Cemetery on Nov. 10, 2021.
Congratulations to students Ashley, Finley and Mia. Thank you to all of our service members, past and present.