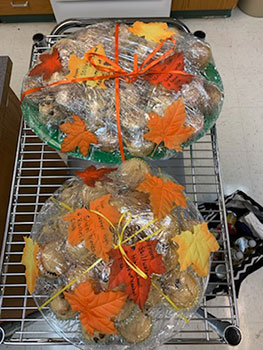 Members of Stillwater High School's Friends of Rachel Club stayed after school on Monday and baked delicious muffins for the Shelters of Saratoga. All of the goodies were dropped off on Tuesday and were very much appreciated.
Advisor Lisa Luskin said that she is "proud to work with such kind and compassionate students in this club."
The high school and middle school have Friends of Rachel Clubs. Each club is committed to helping the community, spreading compassion, kindness and a positive attitude. Activities include preparing food for the shelters, the Warrior Walk, coat drives and more.
With a focus on service and character-building, Rachel's Club is based on the ideas of Rachel Scott, a victim of the Columbine tragedy and the heart of Rachel's Challenge.