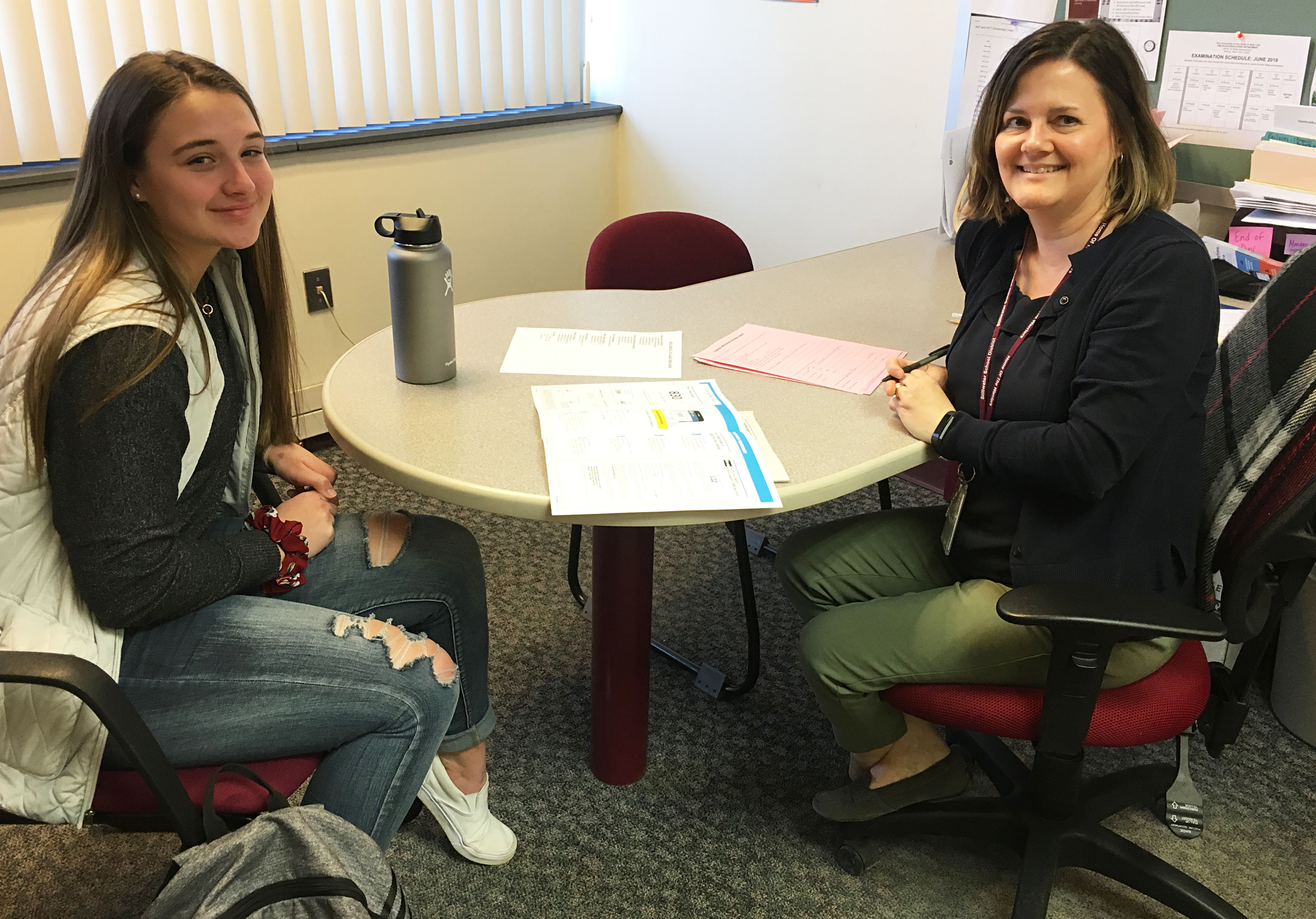 Stillwater School Counselor Mrs. Jennifer O'Brien was recently name the TCT Federal Credit Union Teacher of the Week!
Recently, Mrs. O'Brien organized a group of 2018 Stillwater graduates to come back to the high school to speak with current juniors and seniors about their college experiences so far. The college freshman touched on everything from making new friends and their different food choices, to extracurricular activities at their colleges. Thanks to Mrs. O'Brien, many Stillwater graduates are able to make a smooth transition from high school to college.
Every week during the school year, TCT Federal Credit Union honors local educators and school employees for their outstanding efforts, thanks to nominations. One recipient is selected every Monday morning and announced on the radio. Recipients are honored with gift certificates to local businesses, a commemorative plaque, flowers and a gift bag.
All school employees are eligible to win. If you know of a school employee who does an extraordinary job and goes above and beyond for you or your child then we want to hear about it. Nominate a special school employee by emailing: teacher@adirondackbroadcasting.com