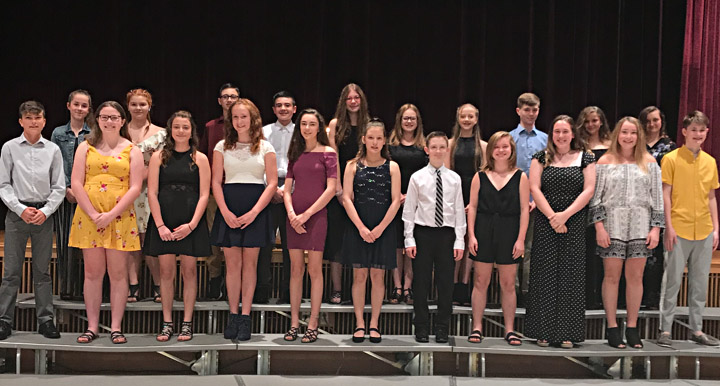 Congratulations to the middle school students who were inducted into the National Junior Honor Society earlier this month.
Students are individually invited to join the National Junior Honor Society if they meet certain requirements including academic excellence, community leadership and volunteerism.
The purpose of this chapter is to create an enthusiasm for scholarship, to stimulate a desire to render service, to promote worthy leadership, and to encourage the development of character and citizenship in students of Stillwater Middle School.
The students who were inducted this year are:
Alexis Baines
Georgia Baker
Brayden Belden
Hunter Cunningham
Kate Hassett
Kaitlyn Keeler
Taylor Kovalsky
Lukas Lilac
Jacey Locci
Khali Lux
Thomas McDonough
Amelia Miller
Mackenzie Morgan
Peyton Morris
Julietta Rapisarda
Hailee Renaud
Matthew Ross
Ava Russell
Charisma Salecker
Isabella Toleman
Jenna Williams