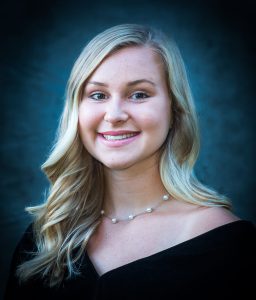 Senior Kiersten Conroy was named a "school winner" in the running for a chance at the Heisman High School Scholarship presented by Acceptance Insurance. She was nominated by her teacher, Mrs. Kim Cook.

From an applicant pool of thousands of high school scholar-athletes graduating with the class of 2021, more than 3,600 have been named School Winners in the Heisman High School Scholarship competition awarded by The Heisman Trophy Trust and Acceptance Insurance.
"Kiersten has demonstrated excellence in all that she puts her mind to, whether it's academics, sports, working with others, or simply being a kind person," Mrs. Cook said. "Kiersten's endless drive, combined with her passion and willingness to take risks and face challenges head on, leads me to believe there will be no limit to her growth and achievements beyond high school. She loves learning, is willing to learn, and continuously grows as a student and a person; which is an impressive strength that will continue to serve her well."
School winners will continue on for the chance to become State Winners, National Finalists or National Winners. State Winners receive a $750 college scholarship, National Finalists receive a $1,250 college scholarship and the male and female National Winners will each receive a $5,250 college scholarship.
The Heisman Memorial Trophy is annually awarded to the most outstanding college football player in the nation. The Heisman High School Scholarship presented by Acceptance Insurance extends the Heisman prestige to our nation's most esteemed high school seniors by recognizing and rewarding outstanding scholar-athletes who understand that the most important victories not only happen on the field, but in their schools and communities. These remarkable young leaders set the example and make a game-changing difference every day, paving the way to greatness for everyone around them.
To apply, students must be graduating with the class of 2021, have a cumulative weighted high school grade point average of a B (3.0) or better, participate in at least one of the 48 sports recognized by the International Olympic Committee and/or the National Federation of State High School Association and be a leader in his/her school and community.
A complete list of school winners can be found here.