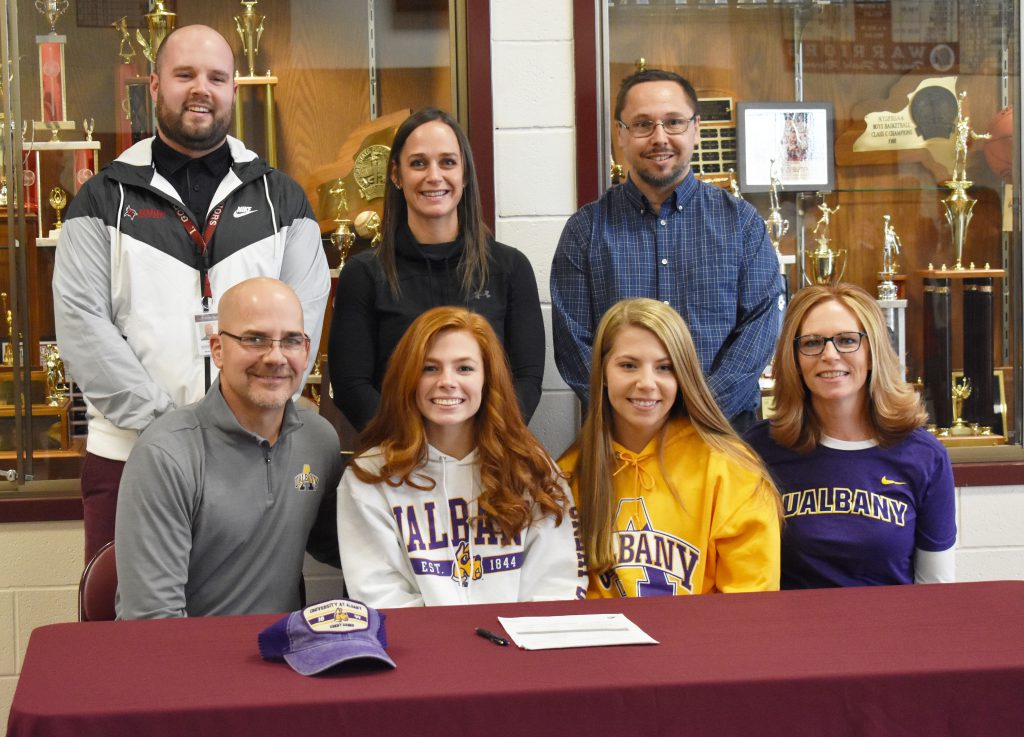 On Thursday, Dec. 19, Stillwater senior Paige Brinsko signed her National Letter of Intent to pole vault at University of Albany. Paige signed her letter during a signing ceremony, surrounded by her family, teammates, friends, coaches and many members of the school community and media. 
Paige holds the school record in pole vault. She is a five-time league champion and a five-time sectional champion. Last year, Paige competed in the state meet in both indoor and outdoor track. She is also a two-time state champion in soccer.
Paige is the fourth Stillwater female athlete in the last two years to go on and compete at the Division I level. She plans to pursue a degree in communications with a concentration in journalism. Congratulations, Paige!