Six candidates are running for three seats on the Stillwater Board of Education that are up for election for three-year terms running from July 1, 2023, to June 30, 2026. The annual Board of Education election and school budget vote is May 16, 2023, from 12-9 p.m. in the auditorium.
The candidates, in ballot order, are Darrell Hazen, David Giso, Cassandra Smith, Brandon Dingeman, Valerie Masterson and Joshua Eiffe. Their submitted biographical information follows.
Darrell Hazen: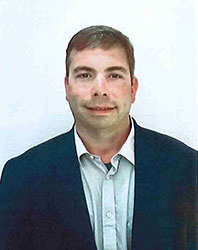 "Over seven years ago, our family chose Stillwater after careful consideration of the area's many school districts. The district's staff, facilities and community atmosphere made Stillwater the only choice for us. Since choosing to become part of the Stillwater School District we have sought to participate fully in school and community organizations and committees.
"My wife, Stephanie, and I have three children in the school district. One child in each the Elementary, Middle and High School. Our children participate in many of the offered activities, including sports, band, chorus, and drama.
"Our family's interest in the success of the school district, as well as my various career experiences, provide me the tools and perspective to contribute positively toward the roles and activities of the school board.
"I have served actively in various community organizations and SCSD committees. Most importantly, I have dutifully assisted Stephanie in her role as past PTA President and current Vice President. I've served on the Shared Decision Making Committee, twice on the Elementary School Principal Selection Committees, and more recently on the Challenged Books Review Committee. In these committees, I represented a strong voice for parents while seeking to build consensus in discussions of complex and, sometimes, contentious issues.
"At the Stillwater Community Center, I've volunteered with youth sports as my children were progressing through baseball and basketball.
"Professionally, I am the Vice President of Operations for a national medical gas service company. My career has provided me with 24 years of experience in logistics, fiscal management, Human Resources, employee management and training, and regulatory compliance. I have organizational structural experience with small privately owned businesses through large global corporations. The healthcare industry has provided me with strong skills in communication, problem solving, group decision making and crisis management.
"Thank you for your consideration for School Board member, I promise to do my best to bring a fresh perspective and contribute to the school district mission statement: 'We are Stillwater, striving to create an inclusive culture with diverse and enriching opportunities that promote student success through continuous improvement and community involvement.'"
David Giso: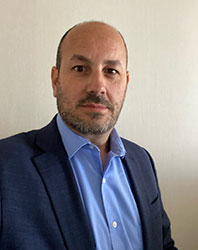 "I am a current board member and have been a board member for six years. I bring an open mind and I have no agenda and want what is best for our kids. I fully support our teachers and administration and opportunities for all students academically, athletically and socially. My background in finance serves well to help ensure fiscal responsibility. "
Cassandra Smith: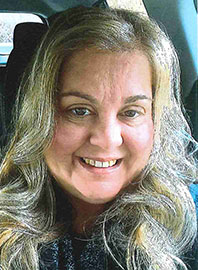 "I have resided in Stillwater for 47 years and am a graduate of the Class of 1993. I was a member of the PTA when my children were in Elementary School. I was also a member of the softball/baseball booster club and am currently a member and secretary on the board for football/cheerleading. I have two children, my daughter Breanna who graduated in the Class of 2021 and is currently in Nursing School, and my son Jacob who is a sophomore at Stillwater and is involved on the football and bowing teams. I have been in the mortgage/banking business for 25 years and currently work for Arrow Financial Corporation. I have always loved this community and have built a lot of relationships throughout. I'm committed to do my best in building strong relationships and to work collaboratively with everyone to build a strong, healthy, financially viable district and for every student to succeed and be treated equally."
Brandon Dingeman: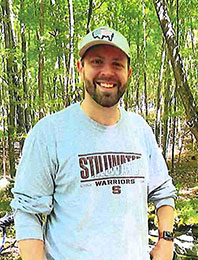 "I am passionate about the safety and healthy development of our district's children and believe that through a transparent, open and respectful dialogue, we can place our kids at the focus of every decision we make as a school community. Through true collaboration across board members, we can provide our teachers with the tools they need to be successful in the classroom, ultimately empowering our youth with a well-rounded, high-quality education that will set them up to truly prosper in a challenging and ever-changing world. I've earned a bachelor's degree in physics at the University at Albany, and my work experience includes years in the educational publishing space, designing and managing the development of e-learning tools across a variety of subject areas."
Valerie Masterson: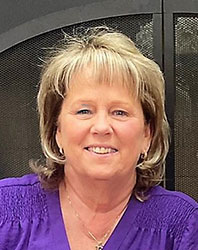 "I have been involved in the Stillwater community and its school system for over 40 years. I have three grown children: Michael, Matthew and Meaghan, all of whom have graduated from the Stillwater Central School District. When my children were in school, I served as the PTA Vice President and President. I was also involved in the Odyssey of the Mind program as a coach for student teams. My involvement only increased from there, as I served as an active, dedicated, and reliable member of the school board for 27 years. I am again seeking election to the board because I care deeply about the educational programs that our students are receiving as well as the financial responsibility that comes with it.
"My commitment as a Board Member can be seen through the time and effort that I put into it over the years. As educational and financial matters were presented to the board, I did my upmost due diligence to ensure the research and information presented was reliable and would best serve the community and its students. As a Board member, I was involved in three major capital projects and the hiring of three superintendents. I was also part of the leadership team that negotiated successful contracts with our teachers and staff. During my previous tenure on the Board, I served in the following roles:
• President of the Board
• Vice-President of the Board
• Chairperson of the Finance Committee
• Chairperson of the Policy Committee
• Member of the Program, Facilities Committees
• Member of the School Safety committee
• Member of the Stillwater Central School website committee.
"In the community, I have served as a Trustee and Elder of the Stillwater United Church and I was elected four years ago to serve on the Stillwater Town Board as a Town Councilwoman. I have been very active and involved in the community and I feel that I have the qualities and leadership experience to continue to ensure Stillwater is a school of excellence.
"Stillwater deserves the best, and I will continually push for excellence; ask the tough questions and demand thorough and transparent answers. The Stillwater community supports its schools and in return we need a Board that will provide that support and give clear and transparent answers to the community. I will continue to respect, value and encourage the involvement of Stillwater's parents, students and community. I will seek the knowledge and expertise of our district's employees and employee groups whose services are essential to Stillwater.
"I believe the children of Stillwater are our most precious asset. The world they will grow up in will most certainly be challenging in ways that we cannot even conceive at this point in time. It is our job to give them a solid educational base, fostering the very best in all of them and contributing to their continued success. Sometimes there are difficult questions that need to be asked and problems that need to be solved but I believe that working together is how we find solutions. It has been an honor to serve the community for the past 27 years and I am proud of the work that this Board and community have accomplished. For a dedicated, passionate and experienced community leader, I ask that you vote for me on Tuesday, May 16."
Joshua Eiffe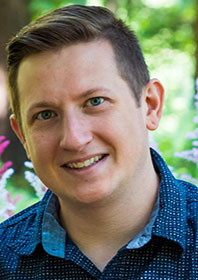 "I have lived in Stillwater for the past three years with my wife, Alicia and our two children, Ella and Asher. Ella is in first grade and Asher will be starting pre-k in the fall. I graduated from Shenendehowa High School and obtained my Bachelor of Science from Keuka College. I have worked as an account manager for a large health insurance company for the past seven years and believe this background will be beneficial fundamentals to bring to the school board. I am no stranger to financials, contracts, and making tough decisions, but most of all I work towards ensuring members have the best experience and care they can have. I plan to apply this knowledge to the school board, ensuring wise and logical decisions are made for our children and staff. Family is number one for me, so the opportunity to serve our community and make sure our children grow up in the best possible environment is my top priority. "
[Posted 4/25; reposted 5/8]