While the 2020-21 school year may be different, many of our clubs and activities are still meeting and taking place. They're hard at work with a variety of fundraisers, events and spreading awareness. This feature, "Behind the Scenes," will showcase a variety of Stillwater clubs and activities throughout the year. Learn more about Spectrum Club below from its current advisor, Student Support Counselor Danielle Wright!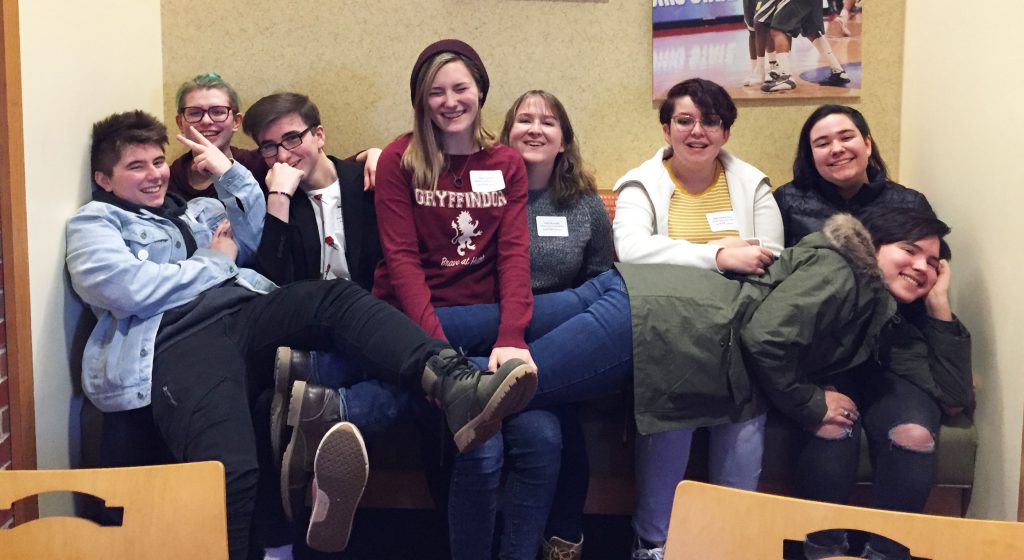 What are the goals of the club?
The goal of Spectrum Club is to bring together LGBTQ and straight students to support one another, provide a safe space to socialize, and create a platform for activism. We hope to create a culture of empathy and understanding while also educating one another in hopes for a broadened perspective. Prior to being called Spectrum, it was called GSA (Gay-Straight Alliance). 
How many students are involved?
Currently, Spectrum Club proudly has around 15-20 high students involved. In previous years, we've had around 20-25 students. However, I would like to open it to middle school students some day as a large amount of the middle school students advocate for it. 
Why do you think this club is important for students?
I know the club is important for students because the establishment of Spectrum Club itself sends a message that Stillwater accepts and embraces their LGBTQ students and their allies. This is important in helping each student feel safe in their learning environment. The club also provides a safe space for students to share their personal stories, empathize and relate to one another, and collaborate on ways to educate and advocate for themselves. 
What have you been doing so far this year and what do you have planned?
Spectrum Club, like many of  the other clubs, has had to be completely virtual this year. We have a Google classroom where information is shared to one another. We schedule our Google meets through the classroom and this is how we stay connected in one space. So far, we have been establishing a safe space for students to gather and relate to one another. 
We celebrated National Coming Out Day in October where we discuss the difficulties of coming out and support one another in what they've overcome. We honored Transgender Awareness Week as well as Transgender Day of Remembrance in November with one another. Each club member received a flag of their choosing as well as pronoun buttons as a way to represent their identity and advocate for themselves.
We have been planning "No Name Calling Week," which is the week of January 18. This week is a national event organized by K-12 educators and students to end name-calling and bullying in schools. 
We are also discussing if we will be doing our annual fundraiser of selling flowers for Valentine's Day. We are planning Transgender Day of Visibility, Day of Silence, Mental Health Awareness Month, Teacher Appreciation Week and Pride all coming up in the spring.
How have you seen this club grow since you became the advisor?
I have been the advisor for three years and it was hard stepping into the role because I had big shoes to fill! Kristen Mitidieri was the advisor before me and the students loved her. However, the students in Spectrum Club are truly the most amazing students and they are so passionate about the club. I've seen the students grow in their advocacy, ideas, and speaking up in front of other people. The club continues to evolve as senior members graduate and new members join us. I think we are constantly asking ourselves "how can we reach more people in a meaningful way or what causes can we highlight to help others?" I'm confident if we keep asking ourselves these questions, we will continue to grow and improve. 
If you would like to learn more about the Spectrum Club, or you are interested in joining, please reach out to Ms. Wright at dwright@scsd.org.