While the 2020-21 school year may be different, many of our clubs and activities are still meeting and taking place. They're hard at work with a variety of fundraisers, events and spreading awareness. This feature, "Behind the Scenes," will showcase a variety of Stillwater clubs and activities throughout the year. Learn more about Literary Specialists Madison Ramnes & Nichole Weber and what they're doing for our elementary community below!
All Stillwater Elementary students in grades Prek-5 and their families are invited to join literacy activities throughout the school year! The Stillwater Literacy Specialists encourage the love of reading and show students how we can all be involved in a community of readers.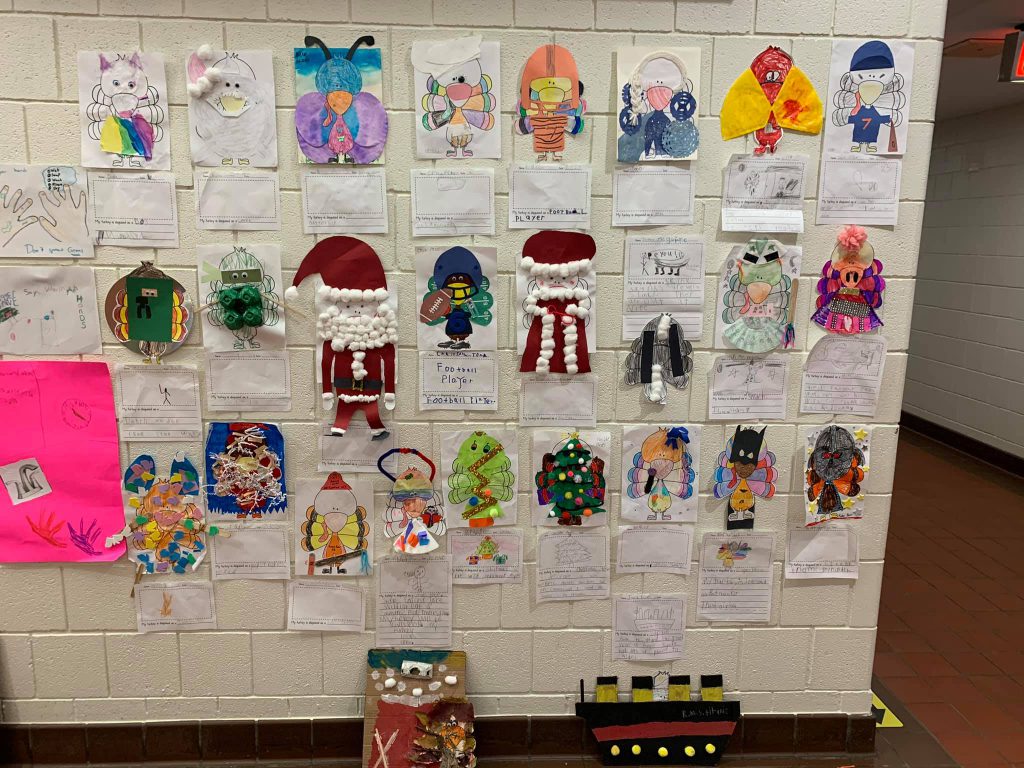 What have you been doing so far this year and what do you have planned?
Each month this year we have  offered literacy activities to students K-5.  Some are take home type activities and others are whole school events.
October – In October, we did a Facebook Live video about how to create a book box at home.
November –

 In November, we had students disguise a turkey. They also completed a "Don't Eat the Turkey" opinion writing assignment.

December –

In December, grades K-2 wrote sentences in a wordless book about snow. Grades 3-5 made home writing toolkits and used them to write a story about about to catch a gingerbread man.
Upcoming Events
February –

In February, we will hold our Battle of the Books where students will vote on books about kindness, Valentines Day & Black History Month to find our schools favorite February Book.

March –

In March, we do a week of Dr. Seuss literacy activities

April –

TBD

May –

TBD
If not for COVID, what does a typical school year look like and what other events are held?
Welcome Back Literacy Carnival – This is an entire school-wide event celebrating the reading students completed over the summer.
OSOB (Our School, Our Book) – All students are given a book to take home and share with their families. We read the same text each night and then have trivia questions and other activities related to it.
Global Read Aloud –

We share books with each class that are read around the world to have a shared literacy experience.

Monthly Literacy Nights –

Parents are invited to come and attend events with their children to help encourage literacy at home and better equip parents with common language.

Literacy Fair –

Students create a project to be shared school wide and families are invited to come in and view the projects. Teachers are encouraged to decorate their doors for parents and students guess what book the door is decorated as.

Book Fairs –

Book fairs are held during the year to allow for students to purchase new books for home.

Summer Reading Bag of Books –

Students are sent home with a bag of books and a reading log to encourage reading all summer long!

Holiday Break Bingo Boards –

 Students are sent home with a bingo board for different reading opportunities and encouraged to return it filled out for a small prize.
For more information, visit the literacy specialist's Facebook page where they highlight literacy activities in our building and do read alouds.