Update to our article below:
Our Elementary students are Certified Kindness Challenge stars – but then, we knew that! Check out WTEN's Feb. 24 story: https://www.news10.com/news/saratoga-county/the-great-kindness-challenge/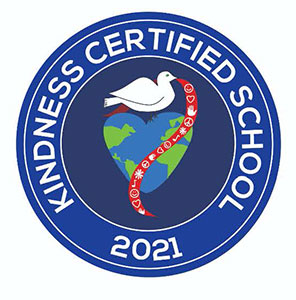 Feb. 9, 2021
The world can use some extra joy right now, and the students at Stillwater Elementary School are doing their part to uplift their school community with kindness, compassion, unity and respect.
In recognition of Stillwater Elementary's ongoing commitment to kindness, and their participation in the 10th annual Great Kindness Challenge, Kids for Peace has designated Stillwater Elementary as a "Kindness Certified School."
According to Principal Rebecca Toleman, students participated in "several activities that created a culture of kindness in our school and community.
"Some activities were Food Wars, which brought in food items for our Food Box program, Random Acts of Kindness Week, in which students secretly performed acts of kindness for a person in the building, and Dude, Be Kind Week, a themed week that also had an assigned act of kindness with it," she said.
"I couldn't be prouder of the Stillwater Elementary community."
Stillwater Elementary encourages the community to keep the kindness going by lifting each other up, helping each other out and cheering each other on. Kindness has the power to unite us all.