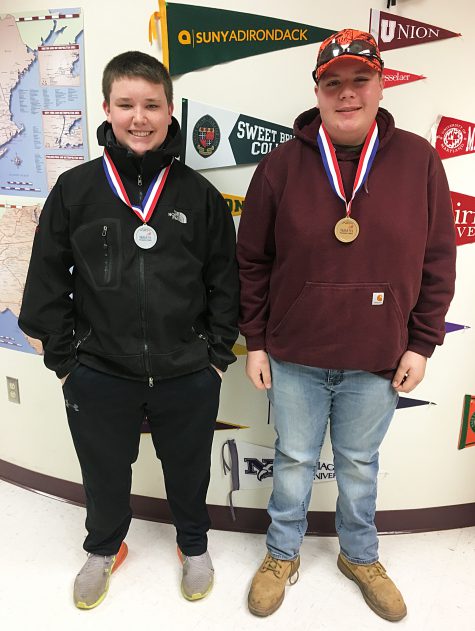 Congratulations to juniors Mike Coon and Kody Brundage on their recent performances at the SkillsUSA Regional Competition in Schenectady!
Mike placed third in the Precision Heavy Equipment competition and Kody placed second in the Auto Vehicle Maintenance Basic competition.
At the competitions, students participating in career and technical education programs showcase their abilities and technical knowledge in a diverse array of skilled trades.
SkillsUSA is a national organization for career and technical education students. Besides hosting the local, regional, state and national competitions, the organization promotes students' personal and professional growth.
Congratulations Mike and Kody!