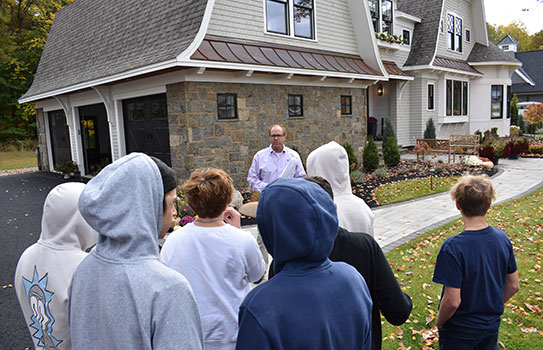 Stillwater High School students experienced construction-related careers first-hand on Oct. 18, when they toured a custom home under construction and a completed custom home, both located in Saratoga Springs.
They were hosted by John Witt, president of Witt Construction Inc., and his staff, who shared information, advice and experiences with them. Among the staff guiding the tour was Stillwater Class of 2012 alumnus Nick Falco, a project manager with Witt Construction Inc.
The students learned about home construction literally from the ground up, from consultation and design to foundations, framing and finishing, to working with clients, suppliers and subcontractors, and more.
Ninth and tenth grade students and staff from a number of area high schools were invited to participate in the Tour, Experience & Explore Construction Site Student Event as part of a regional effort to highlight opportunities in the skilled trades and allied professions.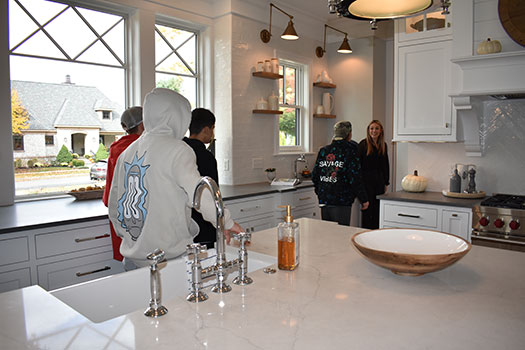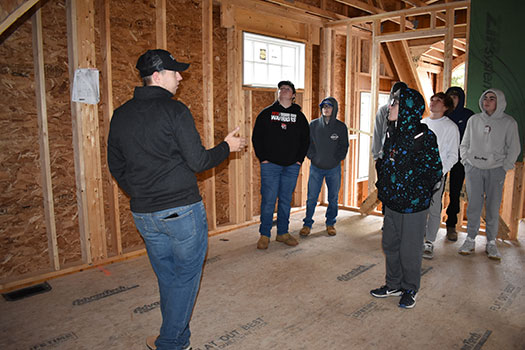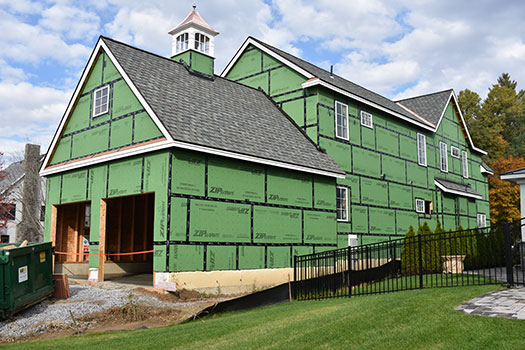 In the photos:
At top of page: John Witt talks to students outside of a completed custom-built home
2nd photo: Students tour the kitchen and pantry of the completed custom-built home
3rd photo: Stillwater graduate and Witt Construction Inc. Project Manager Nick Falco talks to students in a home under construction 
Last photo: Exterior view of the home under construction