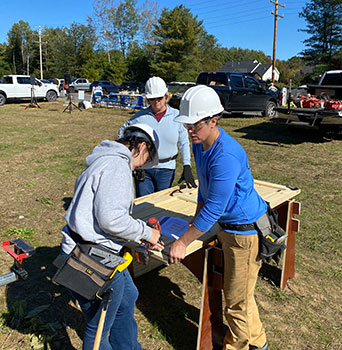 New homes were not the only things showcased for the public this weekend: Stillwater senior Madalyn (Maddy) Byrnes and High School Principal Carolyn Manzella joined with students from area high schools and construction pros in a Saratoga Showcase of Homes Shed Building Event on Oct. 8 at 16 Indigo Way in Wilton to spotlight opportunities for women in the trades.
Team Stillwater built an awesome four-by-eight-foot shed, and Maddy was quoted by Spectrum News 1, which covered the event along with several media outlets.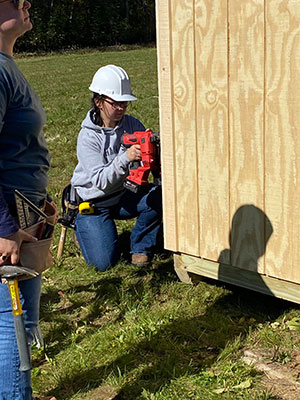 Teams included 9th and 10th grade female students from Stillwater, Greenwich, Northville, Schuylerville, Corinth & Mechanicville high schools, who constructed sheds on the site – all at the same time, on one lot, in one day. The teams were led by area females in the building industry and supported by local construction professionals.
The event was presented in partnership with the Workforce Development Coalition as a way to encourage young women to enter the field of construction. The sheds will be auctioned, with proceeds benefiting Habitat for Humanity and Building on Love Saratoga County.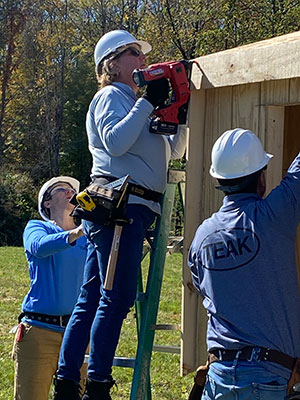 "The construction trades present nearly limitless opportunities for all students, including those who may not have considered pursuing a construction-related career," said Stillwater Superintendent Patricia Morris. "Today's students are discovering all this field has to offer, and we were proud to partner in this exciting event."
Builders sponsoring the shed builds include Teakwood Builders, LeChase Construction, Whitbeck Construction, Hoosick Valley Contractors, and Witt Construction.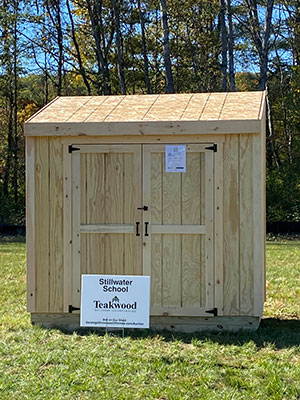 In the media – event coverage:
Spectrum News 1, with quote from Maddy Byrnes
Before the event: Sept. 29 article in the Times Union