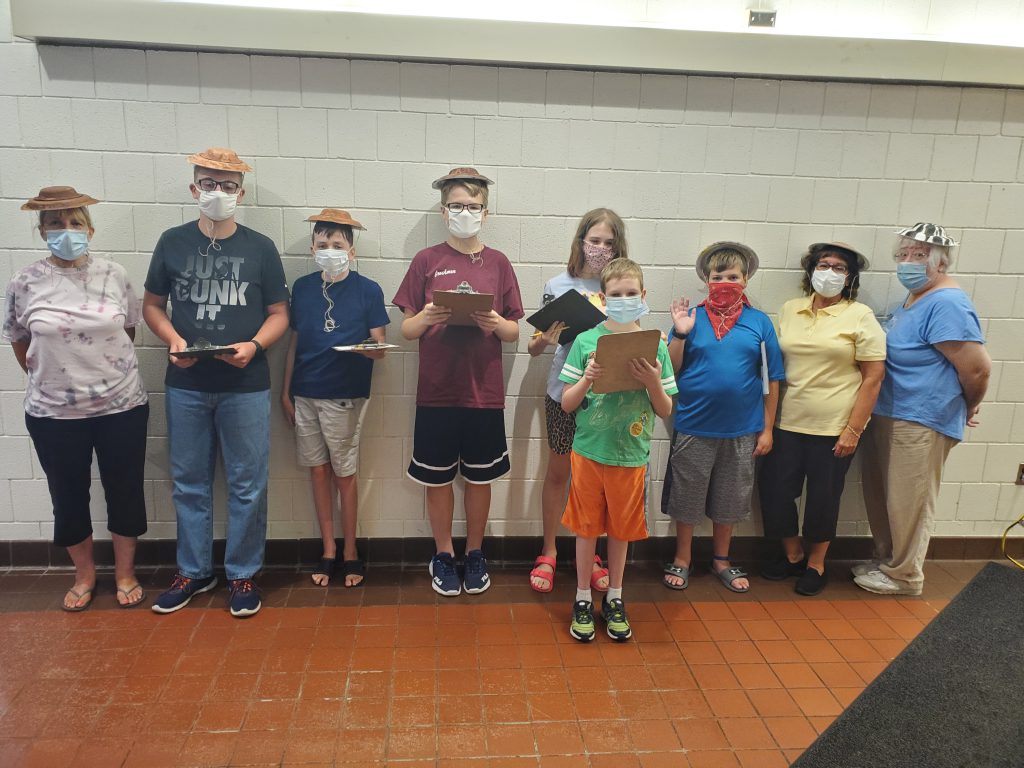 The pandemic forced schools to move to remote learning on a moment's notice last spring. With every executive order from the Governor's office, Stillwater made changes to academic programming, meals, athletics and operations.
The Extended School Year (ESY) program was unlike any other in the district in that it has been the first to successfully bring students back into the district for in-person learning. This summer, 28 students ranging from 5-21 years old participated in the 30-day program from July 6 to August 14.
"All of the students adjusted really well to all of the new protocols procedures this summer," Director of Pupil Services Carolyn Manzella said. "I was so proud of them and how they handled it all."
Students and staff completed daily health screenings, including temperature checks, wore masks and increased hand washing to mitigate risk. The timeframe between the governor's permission to open the program and the actual first day, on July 6, was tight. 
"We could have never pulled together to open the program for students without our facilities and transportation departments, and all of our staff," Manzella said. "We all worked closely to coordinate and collaborate and make sure all of the protocols were in place and ready to go for the first day. The teachers and staff worked hard on a daily basis to reinforce the new protocols. It was their persistence and flexibility that made the program safe, healthy and happy."
Most importantly, this group of students had the opportunity to learn and grow – and had fun while doing it. A new component added this year was a weekly theme incorporated into daily lessons and activities. The themes were based on different biomes such as the ocean, forest, tundra, grasslands, desert and mountains. Academically, teachers focused on learning areas according to each student's needs including reading, writing, math and social emotional skills.
"This summer we really worked with the students a lot on social emotional skills because they had been out of school for so many months," Manzella said. "I also had the chance to go into classrooms and read them a lot of books that focused on friendship, kindness and empathy."
In addition to kindness and empathy, some of the social emotional skills the students worked on included following directions, having a conversation, waiting their turn, manners, communication, accepting "no" for an answer, school readiness, team building and cooperation.
Each class was also outside daily to enjoy fresh air, which teachers recognized was necessary and helpful for all of the students. 
Of course, everyone's favorite day was "Fun Friday," when the students came together as one group to participate in activities, games and snacks. Older students had the opportunity to serve as leaders when showing the younger students how to play the games like kickball and soccer. Other activities included a safari stroll, a scavenger hunt for animals on the nature trail, relay races with ice cubes on spoons and test tasting 15 different flavored waters. 
"Our most important goal was to instill a lot of fun this summer, along with the learning," Manzella said. "I just wanted the kids to love school again because they had so much time away from us, it was really important for them to remember that school can be fun."
The ESY program is intended to maintain skills and prevent regression while also lessening the gap in learning that widens when students are typically on summer recess. 
"Our students who attend this program really need the consistency of going to school for 12 months in order to maintain the skills that they've learned throughout the year," Manzella said. "This year was especially important because of the break from in-person schooling between March and June, where we saw significant academic and social gaps forming. We really needed to have them in-person this summer and we're so glad we did."