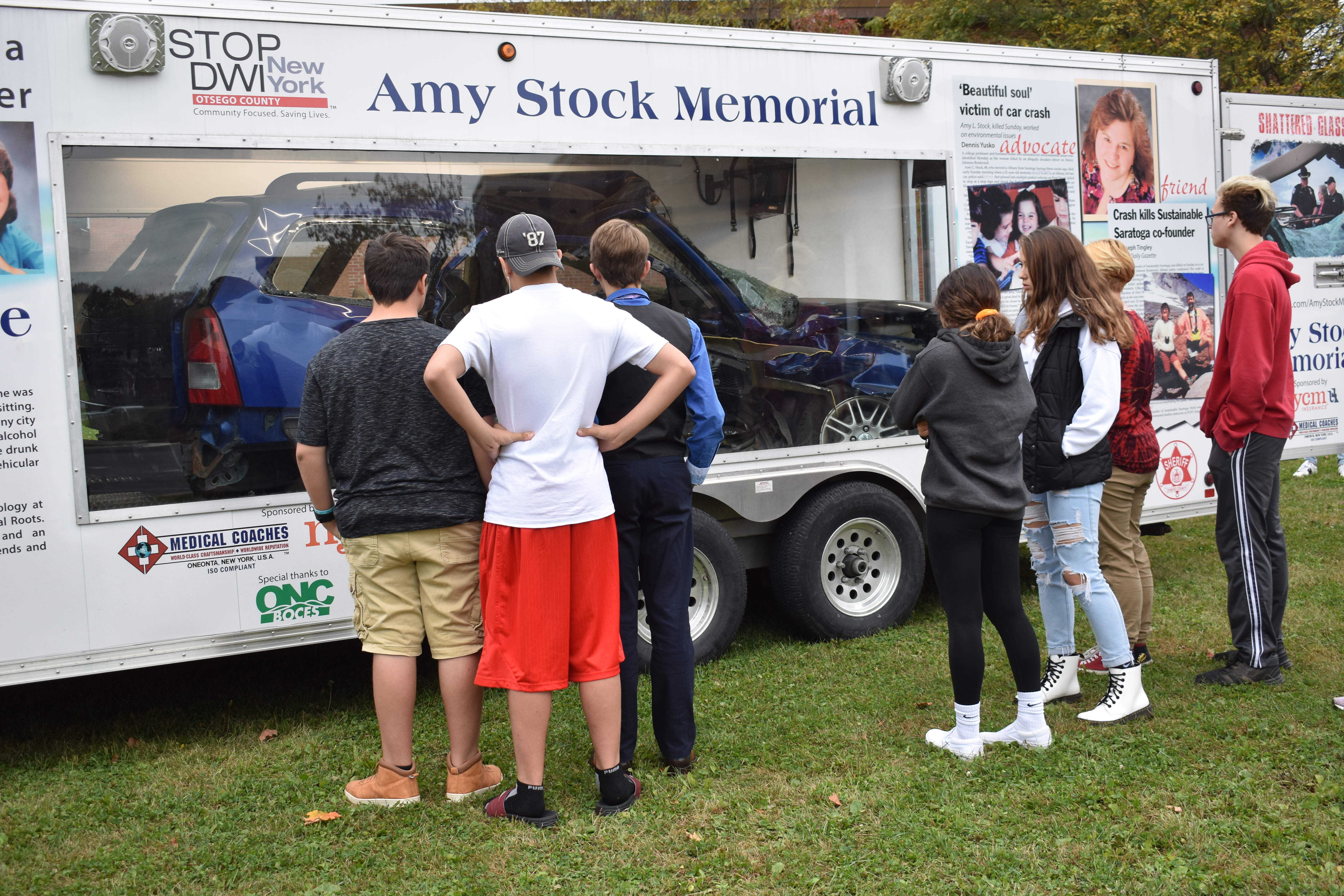 Stillwater High School students got a glimpse of what a real-life crash involving a drunk driver looks like. A memorial created in memory of Amy Stock, a professor killed in an alcohol-related crash, visited Stillwater on Thursday, Oct. 3. Stock was killed in July 2015, when a repeat drunk driver slammed his car into hers at 65 mph.
High school students had the opportunity to visit the memorial during their classes on Thursday, which includes facts about drunk driving and alternatives to avoid driving intoxicated.
"This memorial is incredibly important for our students to see and hopefully learn from," High School Principal Dr. Michael Johnson said. "Our hope is that by showing students first-hand the dangers of drinking and driving, it will impact them and lead them to make good choices."
In an effort to preserve the car, tell Amy's story and educate the public on the dangers of drinking and driving, the STOP-DWI Amy Stock Memorial was created. The trailer includes the car Stock was driving when she died, as well as some of her personal items. It also includes televisions that show a video about Stock's life.