As a third-year student in the Hospitality & Human Services program at the WSWHE BOCES F. Donald Myers Education Center in Saratoga, Stillwater's Daniel (Danny) Mace is exploring a variety of careers while building his social and workplace skills. He's also becoming an expert in preparing eggs.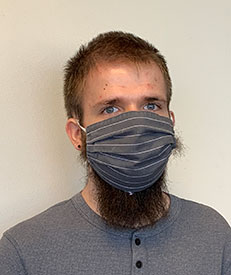 Danny said he'll use the class to reach his goal of "learning how to cook at home and maybe on the job." His favorite lesson so far has been preparing eggs, mastering all of the steps from pan to plate. "I've become quite good at it," he noted.
In addition to his Hospitality & Human Services class, Danny spends part of his school day at work-based learning internships at the Mechanicville Public Library and Price Chopper.
Danny first learned about opportunities at the Myers Center from his brother, who studied Graphic & Visual Communications there. When asked what he'd advise a student who is unsure about taking a CTE class, Danny said, "If you can put your mind to it, you can do it."
[Note: This article originally appeared in our winter newsletter.]