Welcome to our Stillwater Elementary STEAM Lab webpage!
Here you will find the latest news, activities and information about STEAM: Science, Technology, Engineering, Art, and Mathematics at Stillwater Elementary School. Learn about challenges, cool projects and upcoming events and activities. Check out our STEAM resources and ideas. Bookmark this page and check back often.
Also be sure to check out our photo album on Facebook – we will keep adding photos to it.
Thanks for visiting!
Wendy Johnston
Elementary STEAM Teacher
wjohnston@scsd.org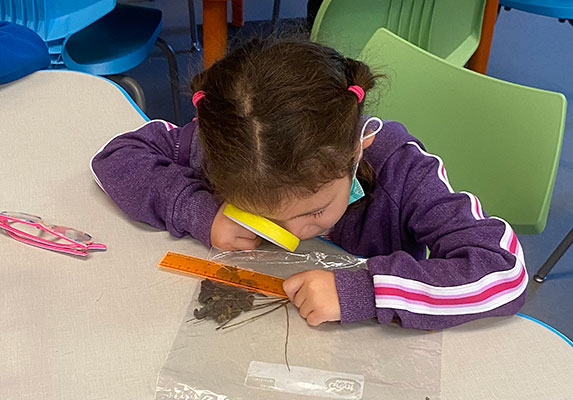 STEAM Lab Updates
November 2022 – What's "Growing On" in the STEAM Lab?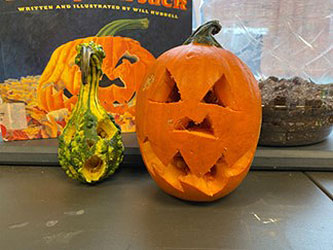 Our scientific minds are all excited because we have two new friends joining us in the STEAM Lab! Pumpkin Jack and Gordon Gourd will be here (in some form) for the rest of the school year!
Our UPK, 1st and 2nd grade friends have all made hypotheses about what will happen to Jack as he spends his days in his new digs. We'll be making regular observations and recording changes that we notice. We can't wait to see what "grows" over the next few months! With inspiration from Will Hubbell's book Pumpkin Jack, our scientists will be looking for similarities and differences between the book and our experiment. We will be patiently waiting, watching and wondering!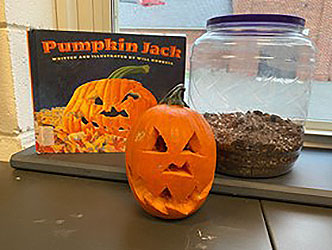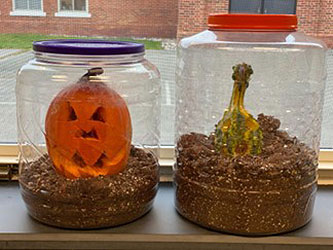 Fall 2022 – STEAM Lab Check-In:  Here's what's been happening!
STEAM Skills:
As STEAM is being introduced to students, we have focused on using our senses to become strong observers, tapping into our imaginations to create and innovate, collaborating with others to complete small tasks and communicating our ideas and understanding through pictures and writing. We are actively engaged in the Engineering Design Process (ask, imagine, plan, create, improve) as students are given STEAM based challenges to solve. We are committed to a positive growth mindset and understanding the "Power of Yet!"
What we've read:
Literature is an exceptional way to introduce students to new concepts, individuals and locations as well as review and reinforce vocabulary and themes.
"Trees Make Perfect Pets" by Paul Czajak
"The Tree Lady" by H. Joseph Hopkins
"Tall, Tall Tree" by Anthony D. Fredericks
"Not A Box" by Antoinette Portis
"If I Built A House" by Chris Van Dusen
"Zee Grows A Tree" by Elizabeth Rusch
Tools and materials we've used:
One aspect of STEAM allows students the opportunity to experience and use materials in a hands-on setting.
We've been using rulers (for measurement), magnifying glasses, popsicle sticks, toothpicks, straws, cotton swabs, tape, candy corn, candy pumpkins (all as building materials)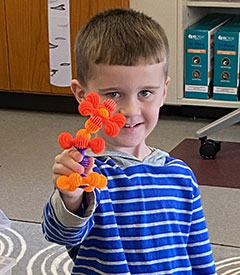 Kindergartners and 1st graders have created and built with Bristle Blocks, Star Flex Builders, KEVA Planks and ECO Beams
STEAM News & Events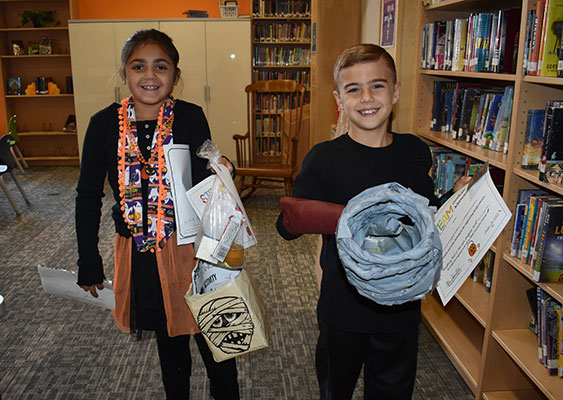 Elementary learners tackle first-ever schoolwide STEAM Challenge
Visit the link above to read more!
Links & resources
Imagination – The Singing Lizard (Song for Children)

Sesame Street: Imagination (Word of the Day Podcast)

Eva's Imagination [Children's story | Read Aloud]

C.J. Luckey (@cjluckeydope) – The Power of Yet – Official Music Video – Directed by Andre Kahmeyer

The power of 'yet' with Zoe and Elmo from Sesame Street