Daily Bell Schedule
Period 1: 7:30 – 8:13 a.m.
Homeroom: 8:13 – 8:24 a.m.
Period 2: 8:27 – 9:10 a.m.
Period 3: 9:13 – 9:56 a.m.
Period 4: 9:59 – 10:42 a.m.
Period 5: 10:45 – 11:15 a.m.
Period 6: 11:18 a.m. – 12:01 p.m.
Period 7: 12:04 – 12:47 p.m.
Period 8: 12:50 – 1:33 p.m.
Period 9: 1:36 – 2:19 p.m.
Meet the H.S. Principal: Carolyn Manzella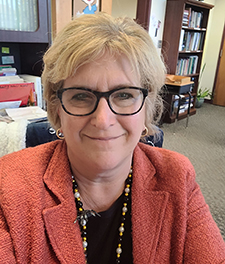 Carolyn Manzella was appointed high school principal on May 24, 2022, after serving as interim high school principal since October 2021. Since 2019, she had served as Stillwater's pupil personnel services director.
Prior to coming to Stillwater, Ms. Manzella worked in the Queensbury Union Free School District as the district administrator for special programs, a position she held since 2007. She also spent 18 years as a special education teacher in the Dolgeville, Amenia, and Hunter-Tannersville school districts.
Ms. Manzella earned a bachelor's in elementary education and special education; master's in special education; certification in elementary education, special education and reading; master's in special education; and certificate of advanced studies in district and building level administration at the College of Saint Rose, where she also completed the  school business leadership program.
Meet the K-12 Assistant Principal: Mr. Clint Froschauer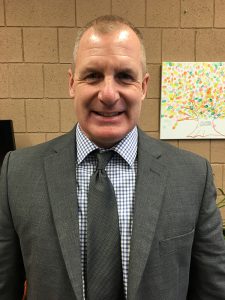 Mr. Clint Froschauer started in the Stillwater Central School District in November 2016. He came to Stillwater from the Greater Johnstown School District, where he was the part-time assistant principal at Knox Middle School for almost four years. He was also a global studies teacher at Johnstown High School for 13 years. Mr. Froschauer also worked at The Neil Hellman School and at South Glens Falls High School. 
He earned a bachelor's degree in elementary education, with a concentration in social studies from SUNY Oswego. He also received a master's degree in curriculum and instruction from SUNY Plattsburgh.