Daily Bell Schedule
Period 1: 7:30 – 8:13 a.m.
Homeroom: 8:13 – 8:24 a.m.
Period 2: 8:27 – 9:10 a.m.
Period 3: 9:13 – 9:56 a.m.
Period 4: 9:59 – 10:42 a.m.
Period 5: 10:45 – 11:15 a.m.
Period 6: 11:18 a.m. – 12:01 p.m.
Period 7: 12:04 – 12:47 p.m.
Period 8: 12:50 – 1:33 p.m.
Period 9: 1:36 – 2:19 p.m.

Meet the Principal: Dr. Michael Johnson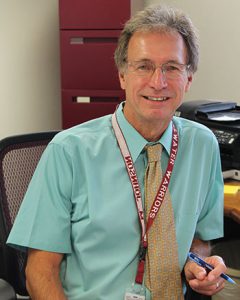 Dr. Michael Johnson started in the Stillwater Central School District in January 2016.
Johnson has more than 35 years of experience in education. Prior to coming to Stillwater, he was an interim high school administrator at Saratoga High School and the school business administrator/human resources director/special education director at the Village School of North Bennington in Vermont. Prior to that, he held a number of interim positions, such as principal at Corinth Elementary School, superintendent of schools at Ravena-Coeymans-Selkirk Central School District and assistant superintendent and principal at Mohonasen Central School District.
Before his interim positions, Johnson was the superintendent of schools at Averill Park Central School District for seven years. He started his career in education as a guidance counselor and alternative education program teacher, and then went on to serve in a variety of other positions, including high school assistant principal, middle school principal and assistant superintendent for curriculum, instruction and personnel.
Meet the K-12 Assistant Principal: Mr. Clint Froschauer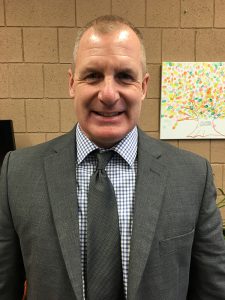 Mr. Clint Froschauer started in the Stillwater Central School District in November 2016.
He came to Stillwater from the Greater Johnstown School District where he was the part-time assistant principal at Knox Middle School for almost four years. He was also a global studies teacher at Johnstown High School for 13 years. Mr. Froschauer also worked at The Neil Hellman School and at South Glens Falls High School. 
He earned a bachelor's degree in elementary education, with a concentration in social studies from SUNY Oswego. He also received a master's degree in curriculum and instruction from SUNY Plattsburgh.